Description
A pair of magnetic quadrature sensors, designed for mounting on Romi Chassis. Consists of a plate with the Hall sensor and the plastic rotor with magnets, a set of makes up to 12 pulses per revolution, works with a voltage from 3.5 V to 18 V.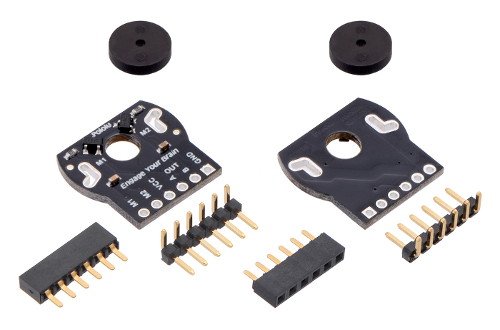 The operation of this sensor
Specification
Supply voltage from 3.5 V to 18 V
Resolution: 12 pulses per revolution
Dimensions: 20 x 18.7 mm
Weight: 3 g
Installation and connection
The plate sensors are designed for direct solder on the power pins at the rear of the engine. The corresponding alignment of the module is the key to receivingthe outputsignal of high quality. One of the ways of tile installation, solder one end, then the alignment of the module and to solder the second output. Thus it is necessary to avoid prolonged heating of the terminals of the engine as it may damage the plastic case.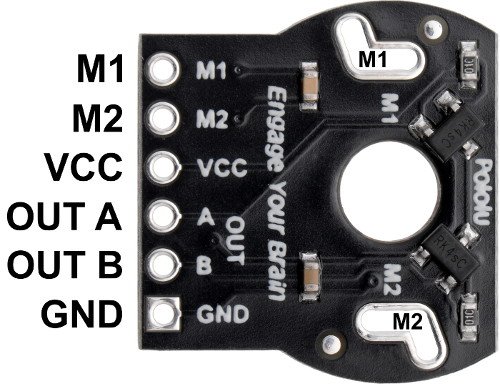 The distribution of the outputs of tile Board.
The mounting holes of the module are both power pins of motor connected to the contacts M1 and M2. Insights OUT1, OUT2 output are quadrature. The power sensor must be connected between pins VCC and GND. Insights applied to board have a pitch of 2.54 mm, which ensures the connection of the strap goldpin.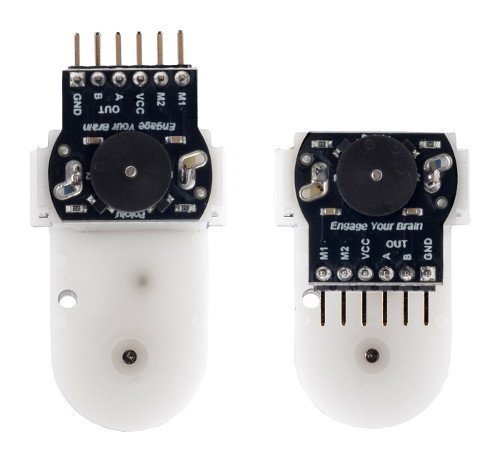 When the module is properly soldered, an elongated shaft must be applied to the rotor magnets. The distance between the plate and the rotor doesn't matter for signal quality.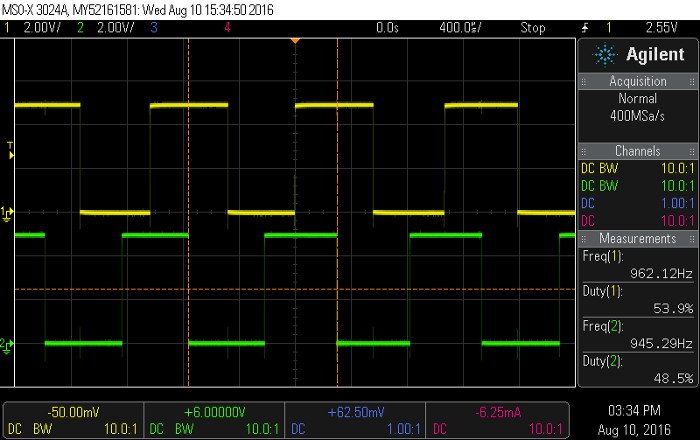 Oscilogram signal from the sensors.