Product description: Weather station LCD watch + Alarm - 1019
Weather station with a clearLCD screen, displays the current time, temperature, date and time of alarm. The device is powered by threeAAA batteries(not included). The station has a built-intwilight sensor, so the screen automatically changes brightness depending on the ambient light intensity. Detailed information on use can be found in the enclosed user manual.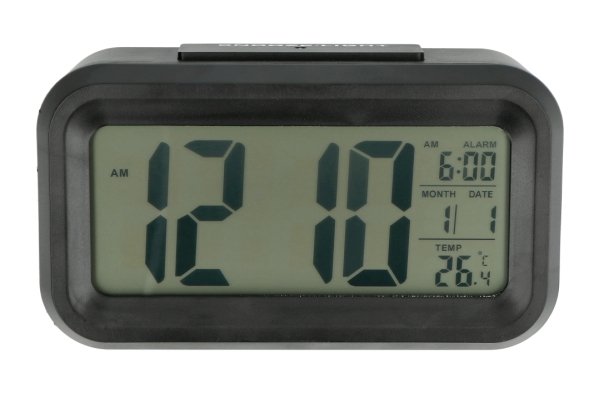 Weather station watch LCD + Alarm.
Weather station specification