Description of product: Wheel for servo-SW-B - black
Wheels for the standard servos. It is in black colour and has a diameter of 69 mm.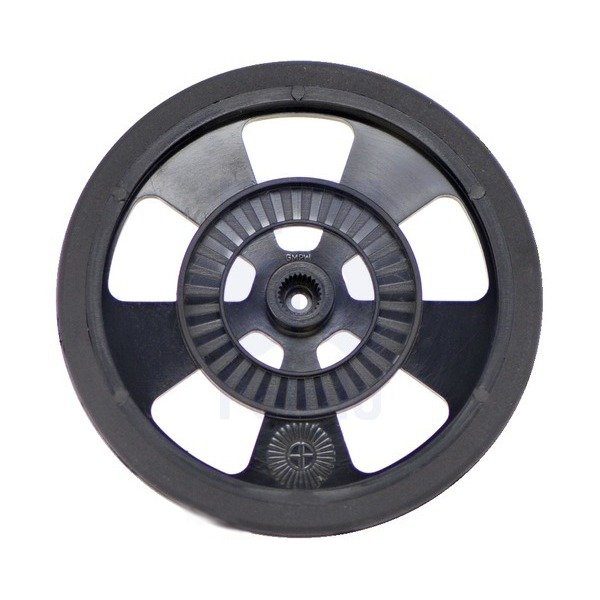 Specification:
Diameter: 69 mm
Width: 7.62 mm
Color: black
Set includes:
One wheel
Two rubber tires (one in stock)
It works with servo Tower Pro SG5010.