Product description: alcohol sensor MQ-3
The sensor determines the concentration of alcohol in the air, the result can be obtained measuring the voltage on the analog output. Through this device, the user can create their own breathalyzer. Sensor can be used, for example, in the module of Arduinoor board from the familySTM32 Discovery.
Measurement range from 0.04 mg/L to 4 mg/L, it allows you to use it as the breathalyzer
Ratio: 0.1 mg/L = 0,21‰.
Sensor MQ-3 can operate in the temperature range: -10-50°C and consumes no more than 150mA at 5V power supply. More information is contained indocumentationof the sensor.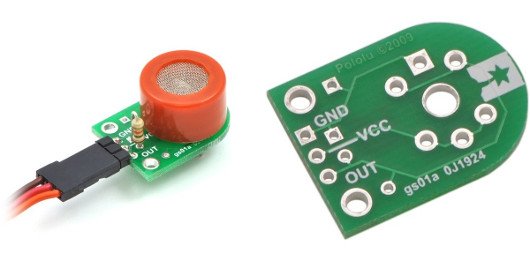 In our offer is alsothe stand facilitating the use
Specification of the sensor MQ-3
The supply voltage of 5 V
Maximum current consumption: 150 mA
Measuring range: 0.04 mg/L 4 mg/L
Mounting: THT