Description: Rebel weather station RB-0005
Weather stationRB-0005 with externaltemperature sensoris a simple device that allows you to control both the temperatureoutsideandinsidethe room, as well as the humidity in the room. The measurement results are presented on the display. The device also has a calendar function and a clock with analarm function. The time can be displayed in24-houror12-hourformat. The station also has a function of recording the highest and lowest temperature. The product is powered by 1AAA battery. A suitable battery is included.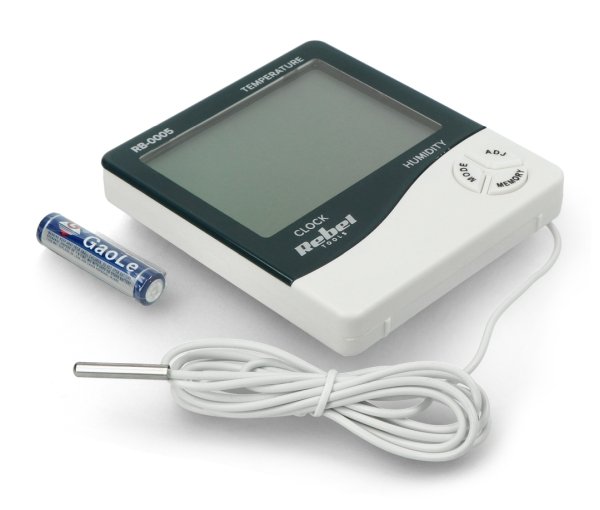 Weather stationwith external temperature sensor.
Technical specifications
Power supply: 1 x AAA battery
Temperature range: -10ºC to 50ºC
Accuracy of temperature measurement: ±2ºC
Resolution of temperature measurement: 0.1ºC
Temperature unit: ºC/ºF
Air humidity range: 10% to 99 RH
Accuracy of humidity measurement: 10% RH
Resolution of humidity measurement: 1%