Product description: Evebot UV Flashlight - for UV visible ink
Flashlight generating UV radiation of 395 nm wavelength. Complements the invisible ink set for the Evebot ballpoint pen. When the printed surface is illuminated with it, inscriptions made with the ink visible only under UV light become visible.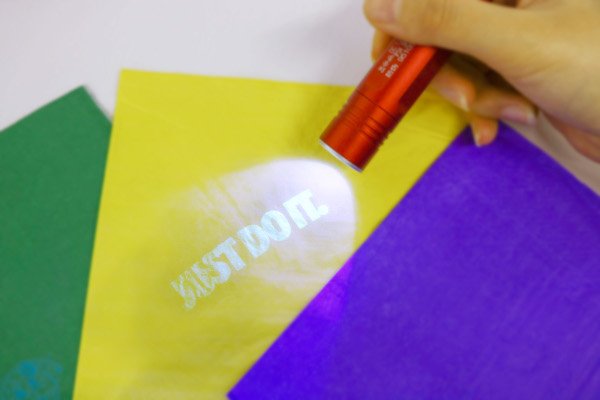 Evebot UV torch - for the UV visible ink.
Specification of the UV torch
UV wavelength: 395 nm
Power: 3 W
Recommended working temperature: below

47°C

Power supply: 1 xAA battery (R6 LR6)
Dimensions:

90 x 22 x 22 mm

Weight: 50 g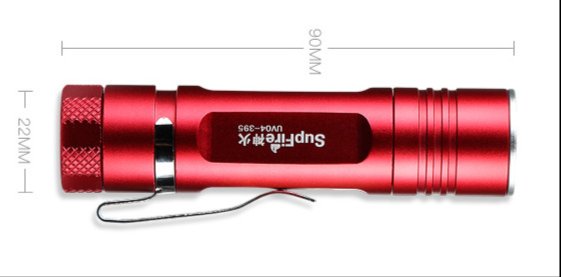 Dimensions UV torch.
Batteries not included. We offer a large selection of AA batteries.