Product description: Basket for 3 AA (R6) type batteries with cover and switch
Basket with cover and switch for three AA batteries (large fingers). It has wires with insulation removed at their ends, which makes it easy to install the device. Thanks to the built-in switch, the user does not have to use an additional power disconnecting element.
Cart specifications
the number of batteries: 3
Type: AA batteries
Installed cables
Built-in switch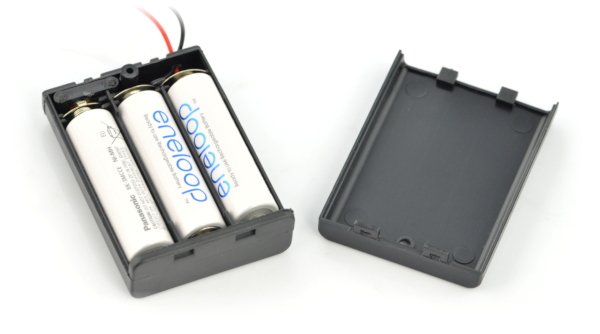 We also offer batteries andaccumulators.