Description: Arducam 2MP OV2311 with monochrome lens for Raspberry Pi
Camera modulewithOmniVision OV2311Monochrome sensor designed mainly for Raspberry Pi mini-computers. Thanks to dedicated connector, the connection takes only a moment and does not require any additional equipment. The camera is based on OmniVision OV2311 sensor, has a diagonal of 1/2.9 inches and usesOmniPixel3-GStechnology. This function provides full-frame, subsampled and windowed images in RAW format. The camera can operate at 60 fps at full resolution.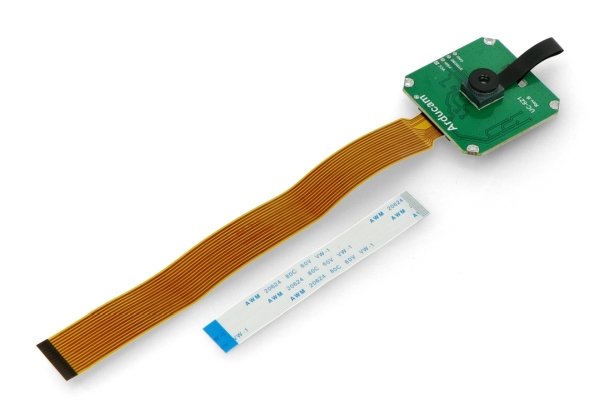 Arducam camera module with OmniVision OV2311 sensor.
Thanks to high resolution of the sensor, the camera offers the possibility of accurate tracking of eyesight, and thanks to the lack of IR filter it allows to take effective shots at night. Example use:
Industrial automation

Taking pictures at night

Barcode recognition

Virtual reality

Recognition of objects
Arducam specifications
Raspberry Pi camera version 4B / 3B+ / 3B / Zero

Matrix: 2 MPx

Sensor: OmniVision OV2311

Maximum speed: 60 fps at 1600 x 1300 px resolution

Supported image resolutions: 1600 x 1300 px, 1280 x 720 px, 640 x 480 px

The lens:

Lens thread: M9 x 0.25 P

Lens' field of view: 55°

Output interface: 2-line MIPI

Output format: RAW 8 or 10 bits

Has 4 mounting holes

Dimensions: 40 x 40 mm
Included
Arducam 2MP camera module OV2311

Raspberry Pi tape