Product description: Housing for Arduino Uno - transparent slim v2
Transparent enclosure to protect the Arduino Uno module. It provides access to digital connectors and guarantees ventilation of integrated circuits. The whole dimensions are: 80 x 65 x 20 mm.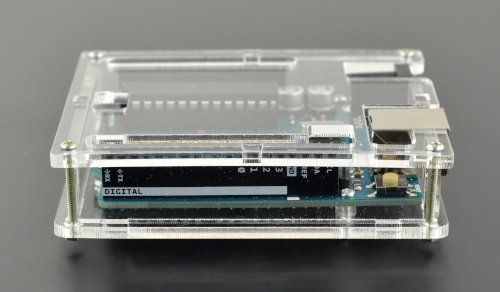 The casing cooperates with Arduino Uno module . The subject of sale is only the housing, Arduino modules are available for purchase separately.
Housing specification for Arduino Uno
colour: transparent
destiny: Arduino Uno
Dimensions: 80 x 65 x 20 mm