Product description: 3D Printer Dobot Mooz-3 Wi-Fi
3D printer designed by Dobot. The mould size is 130 x 130 x 130 mm. It has a modular design, made of metal, making the installation very fast and simple.
Unique modular design
Thanks to its modular design the printer is easy and quick to install. Assembly takes only 10 minutes, so you can take it with you everywhere, even for long trips. The modular design allows you to extend the printer with additional modules in the future.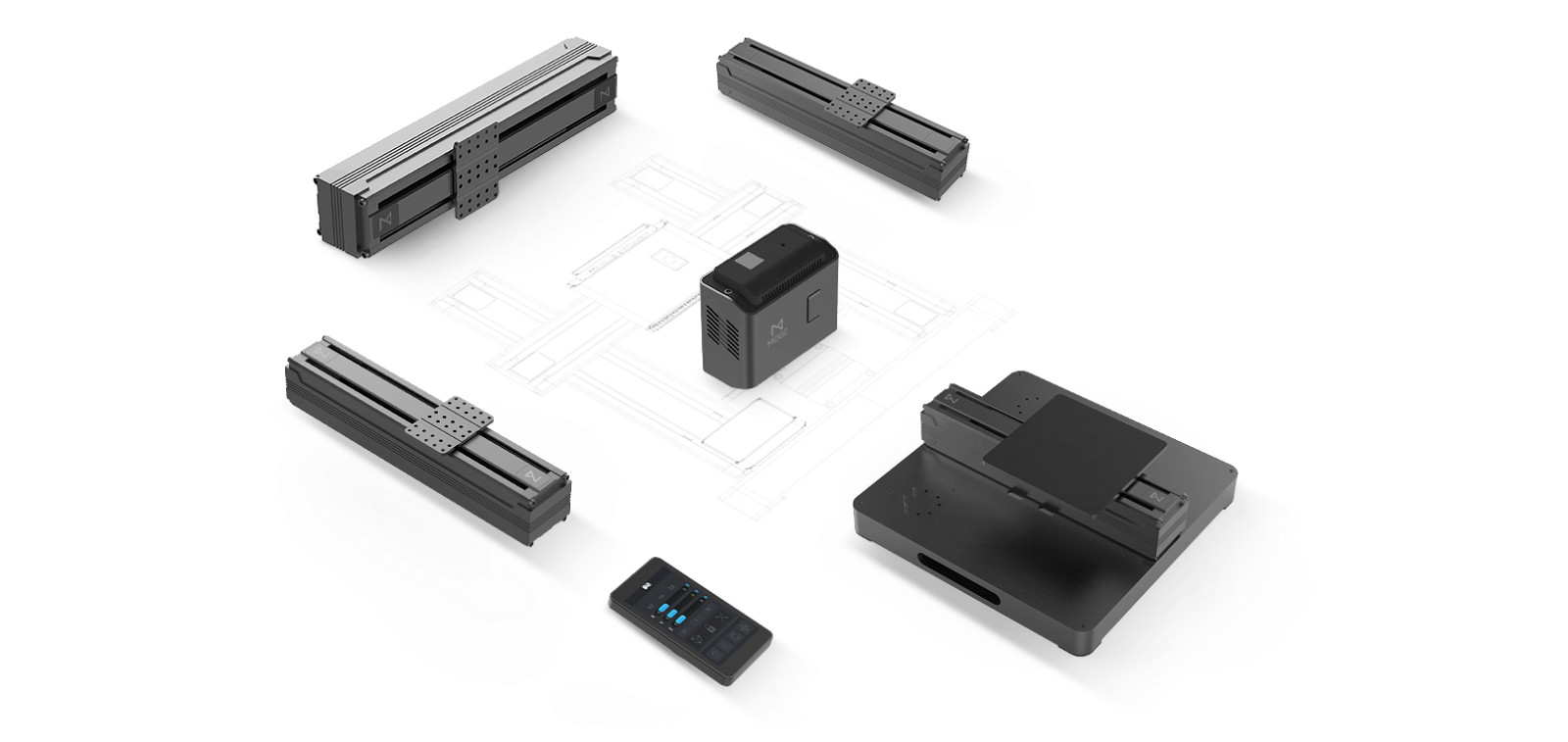 The subject of the sale is the original productmade by Dobot company from Mooz series.
Three modes, unlimited combinations
Thanks to the removable components and heads you can turn Mooz intro three different devices. The main one with vertical axis is the most effective mode. The most accurate and stable is the mode with dual axes. Delta 3D printing mode allows you to mix different colors, creating colorful elements.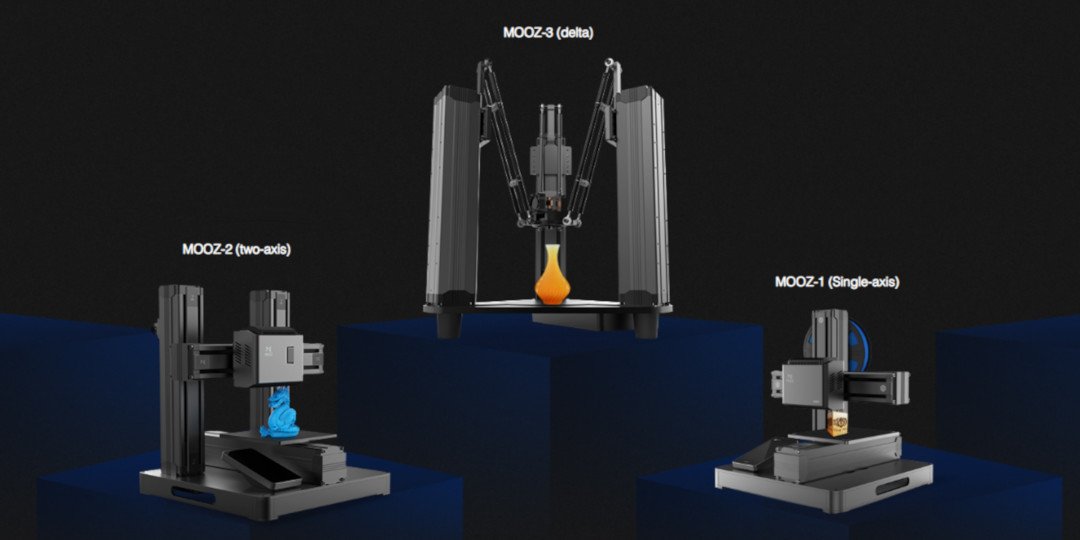 Printing in three colors with Dobot Mooz-3
The printer has a printhead, which allows you to connect up to 3 different filaments. This feature enables you to print colorful patterns, and increase print speed.

Multicolor print of Dobot Mooz-3.
Two schemes of mixing colors
Mooz-3 allows simultaneous printing using up to 3 different filaments in CMY mode. It supports two methods of color mixing: switching between the single color or mixing gradient. Compared to RGB, CMY (cyan, magenta, yellow) ensures that the print colors are in accordance with your project.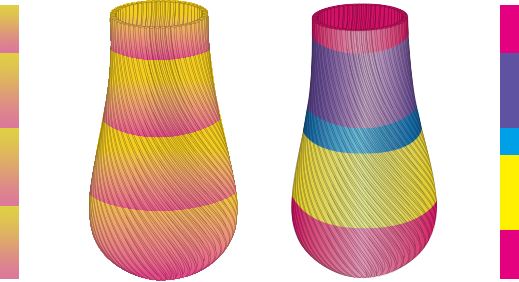 Mixing colors in the 3D printer Mooz-3.
Glass worktop in Mooz-3
Printer Mooz-3 was equipped with a new glass worktop. Thanks to the auto off function and the resume after power loss, you don't need to worry about the progress of printing, in the case of power break. The maximum speed in Mooz-3 is 100 mm/sec, which greatly speeds up the printing process.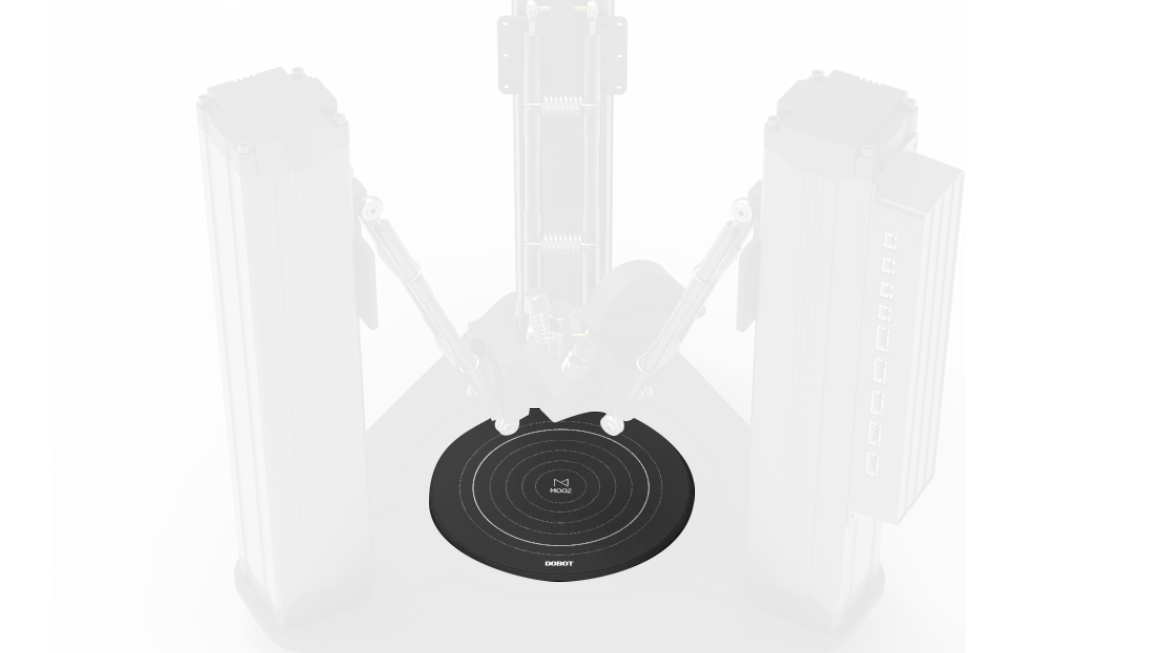 Glass table in Dobot Mooz-3.
Controller in Mooz-3
Printer control is performed using the LCD display, which works just like a smartphone. File transfer via USB cable or U-disk, supports the following files: STL, obj, jpg, and png. Mooz works with softwares such as Cura, Slic3r and Printrun.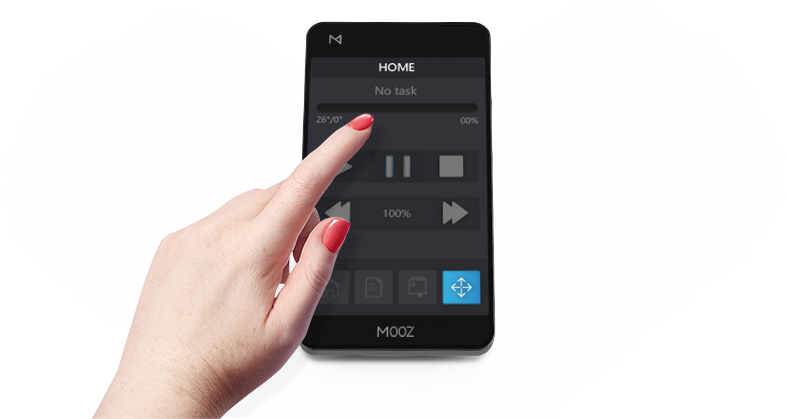 Specification of Dobot Mooz-3 3D Printer
Technical specification
Print method:

FFF / FDM

Power supply adapter:

from 100 V to 240 V (AC - BS) / 1.8 A

The output voltage of the adapter:

12 V / 6.5 A

Design:
Modular
Display:
LCD display - touchscreen 3,5"
Print speed:
from 10 mm/s to 100 mm/sec
Nozzle diameter:

0.4 mm

Supported filament:

PLA, ABS, PC, FLEX

Filament diameter:
1.75 mm
Print thickness:

from 0.05 mm to 0.3 mm

Mode of operation:

Online or USB

File format:
STL, obj, jpg, png
Software:
Cura, Slic3r, Printrun
Print size:

130 x 130 x 130 mm

Nozzle temperature:
from 190°C to 260°C
Temperature of worktop:
from 50°C to 100°C
The dimensions of the printer:
285 x 285 x 318 mm
Weight:
13.1 kg
Set Dobot Mooz-3 includes:
Power Supply 12 V
3x PLA filament
3x filament stand
3x filament feeder
LCD Touch Pad
Screws M3 x 8, M3 x 6 key
Control board
2x cable 8-core
3x power cable for feeder
USB 2.0 cable
3x PTFE Pipe
3x indentical linear actuators
Printhead
Control board with worktop