Product description: Housing for Odroid C2 - transparent
Transparent case for Odroid C2 minicomputerwith external dimensions 100 x 71 x 32 mm. Gives access to the power socket and multimedia connectors.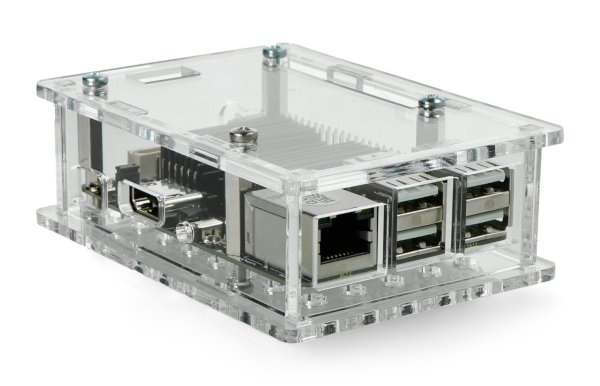 Thepicture showsOdroid C2 minicomputerin the case. The subject of the sale is the case, other components can be purchased separately.
Specifications
Color: transparent
Material: acrylic
Access to all connectors
External dimensions: 100 x 71 x 32 mm