Product description: Mobile PowerBank battery Esperanza Hadron EMP105R 4400mAh red
4400 mAh mobile battery to power or charge mobile devices. It has one USB port, a microUSB adapter is included, which allows you to charge your mobile phone.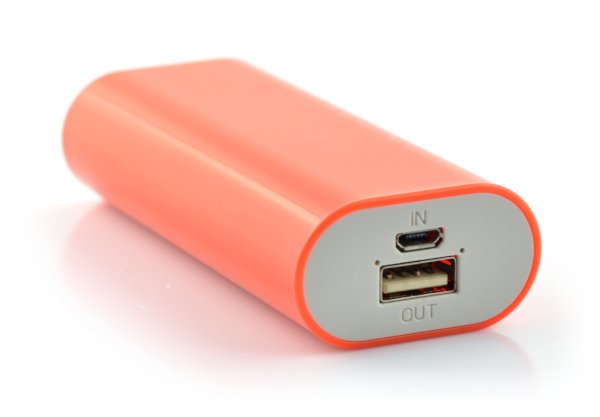 Attention!
PowerBank allows you to power your devices during charging, but it resets when you unplug it.
Specification of mobile battery PowerBank Esperanza Hadron EMP105R 4400mAh
Input socket: micro USB
Input voltage 5 V DC
Output voltage: 5 V DC (+/- 0.25 V)
One USB A socket: 5 V / 1 A
Capacity: 4400 mAh
Colour: red
Dimensions: 90 x 45 x 25 mm
Weight: approx. 115 g
Connectors included: microUSB cable