Attention!
The product has been discontinued. Check other products in category.
Product description: Mobile battery PowerBank Esperanza Hadron EMP105R 4400mAh red
Mobile battery with 4400 mAh capacity to power or charge mobile devices. It has one USB socket, the set includes a microUSB adapter that allows you to charge your mobile phone.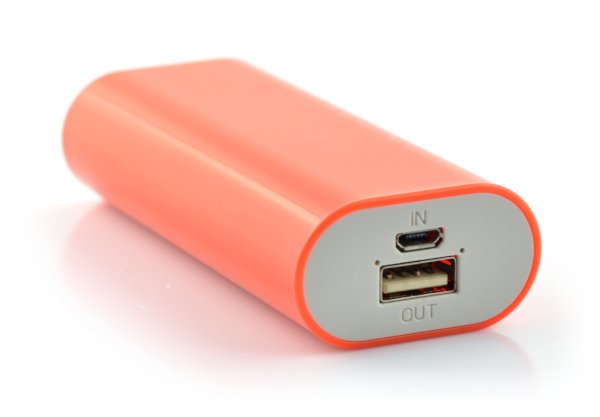 Note!
PowerBank allows you to power your devices while charging, but resets itself when disconnected from the power supply.
PowerBank Esperanza Hadron EMP105R 4400mAh mobile battery specification
Input socket: micro USB
Input voltage: 5V DC
Output voltage: 5 V DC (+/- 0.25 V)
One USB A socket: 5V / 1A
Capacity: 4400 mAh
Colour: red
Dimensions: 90 x 45 x 25 mm
Weight: approx 115g
Connectors included: microUSB cable