Description
Knob in the form of an encoder that allows you to create a simple user interface. The module sends the digital signal to one of the two pins, depending on the direction of rotation.
The video presents basic information about encoders.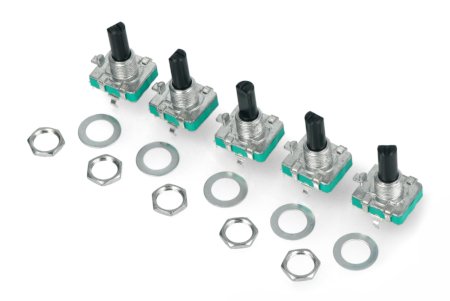 Items are sold in sets of 5 pieces.
Sensor maintenance
The sensor has a 3-pin connector. At the output, the A or B signals appear.
Specification
It detects the clockwise and counterclockwise rotation
The number of steps in 360°: 24 steps
Includes overlays
Module dimensions: 30 x 17 x 16 mm