Description of product: Potentiometer knob GS18 gray-blue - 6/18 mm - 5 pcs.
Knob for rotation potentiometer on axis of 6 mm. The height is 12.5 mm and an external diameter is 18 mm. The product is sold in sets of 5.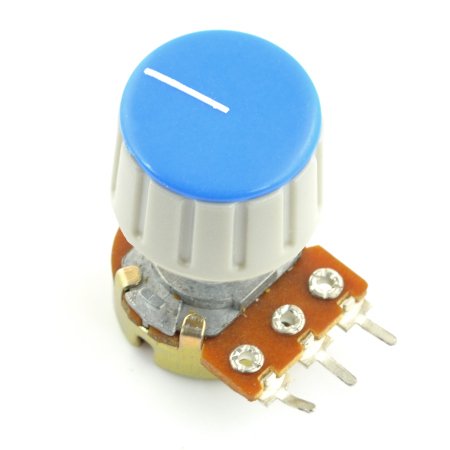 The only subject of the sale are the knobs. The potentiometer must be purchased separately.
Items are sold in sets of 5 pieces.
Specification
Material: ABS

Color: grey with blue cap


Diameter: 12.5 mm

Height: 18 mm

Axis diameter: 6 mm