Description of product: Potentiometer knob GCL15 black - 6 / 15 mm
Knob for rotation potentiometer on axis of 6 mm. The height is 17 mm and an external diameter is 14.5 mm.
Items are sold in sets of 5 pieces.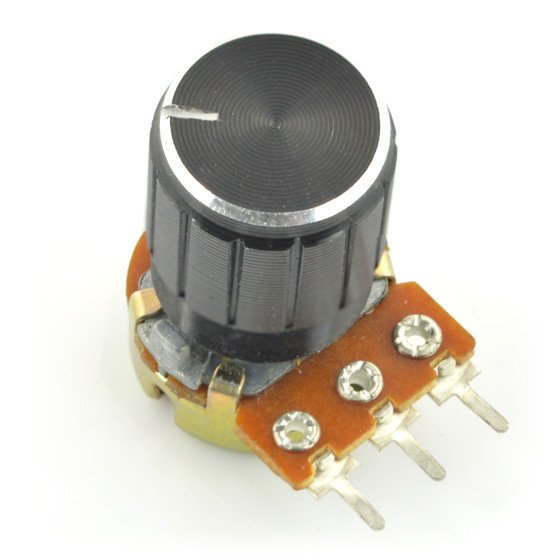 The only subject of the sale is the knob. The potentiometer must be purchased separately.
Specification
Material 

Outside: aluminium

Inside: ABS

Color: black with silver indicator

Diameter: 14.5 mm

Height: 17 mm

Axis diameter: 6 mm