Description
Micro: Maqueen is a graphically programmed robot platform for micro:bit. It has interesting features, among them plug-and-play feature which allows children to quickly learn graphic programming in a playful way, maintaining children's interest in science and logical thinking. Designed for children aged 8+.
Key features of Maqueen
Support for Makecode, further support for Scratch and Python
Small size, flexible movement
The motor is made entirely of good quality metal, great driving force
The wheels are made of ABS plastic covered with a silicone tire
Motor cover is attached to the computer using the screw and nut
Switch with buzzer
Tracking lines, ambient lighting, LED, ultrasonic sensor, buzzer, I2C interface, etc.
Wheel bearing POM, flexible and reliable, the ability to negotiate obstacles
Easy to install, easy to use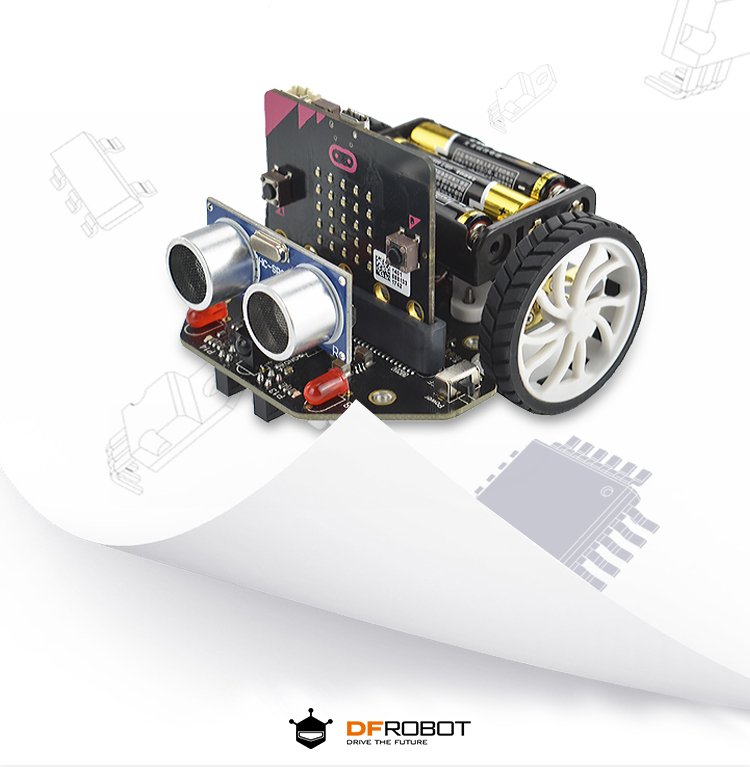 Gamepad controls
The robot platform can be controlled using the wirelessgamepad.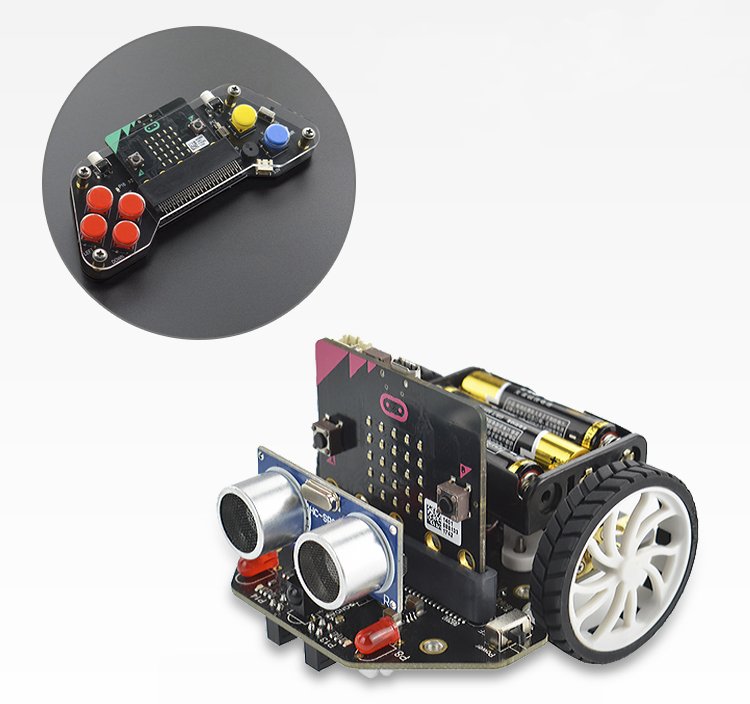 Quick and easy installation
Installation of the robot takes less than a minute, it is enough to complete a few simple steps to start the game.
Programming
Micro: Maqueen supports programming in Microsoft MakeCode online and Scratch
Play and learn
Maqueen is a perfect toy for children to explore robotics. Children can set up the robot to do different things in the software. More sensors were added that detect sound, light, objects, and even interact with the wi-fi signal.
The parameters of the product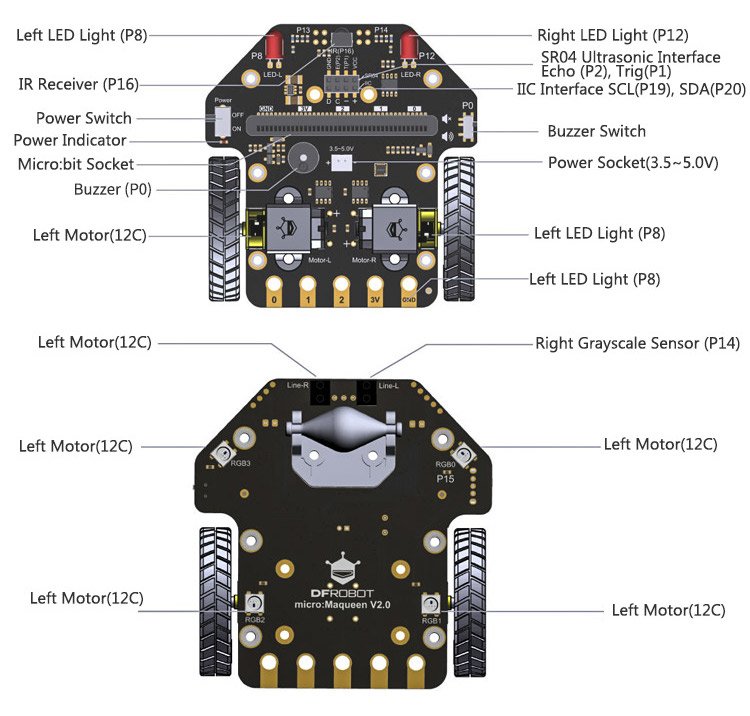 Technical specification of
Power supply:

from 3.5 V to 5 V (AAA batteries or rechargeable Li-Pol 3.7 V - not included)

Tracking line:
2x IR (digital input)
Buzzer:
1x
LED:
2x (digital input)
LED RGB:
4x programmable
Ultrasonic sensor:

SR04, SR04P connector 4-pin (5 V)

I2C interface:

x1 (3.3 V)

DC motor:
x2 N20
Gear ratio of the motor:
1:150
Rotational speed of the motor:
133 rpm
Control mode of the motor:
PWM
Holes for handles and covers:
6x M3 hole
Tools for programming:

MakeCode online editor

Mind+ (based on Scratch 3.0)

Dimensions:

85 x 81 x 44 mm

Weight:

75,55 g
Set includes:
Car body (along with motors and wheels)
2x wheel
1x sensor HC-SR04
1x container for AAA batteries
1x double-sided tape