Attention!
The product has been discontinued. Check others products in category.
Product description: Microcontroler ST STM32F100C4T6B Cortex M3 - LQFP48
32-bit microcontrollers ST in LQFP48 case with ARM core Cortex-M3 features: 16 KB of Flash, 4 KB RAM, UART, I2C, SPI, ADC. Photos of this product are only an example, the systems may differ in the number of outputs depending on the case.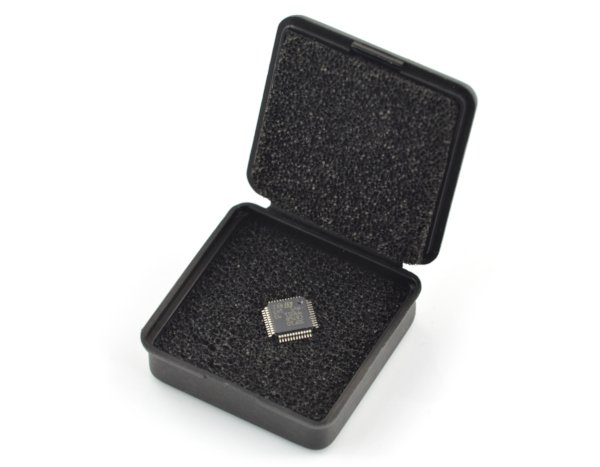 Specification of STM microcontroler
Manufacturer markings: STM32F100C4T6B
Core: 32-bit ARM Cortex M3
Flash memory: 16 KB
Memory RAM: 4 KB
The maximum core clock frequency: 24 MHz
The number of counters (timers) 16-bit: 6
Support PWM
Converter ADC:

Resolution: 12 bits
Number of channels: 10 channels

DAC:

Resolution: 12 bits
Number of channels: 2
Interfaces: 2 x SPI, 2 I2C, 3 USART
DMA controller
Supply voltage: 2 V to 3.6 V
Case: LQFP48