Description
Shield with dualchannel driver of motors operating with voltages from 6.5 V up to 30 V and current up to 22 A per channel (max. 60 A). The system can be connected directly with the Arduino connectors.
The kit includes: module, screw connectors, goldpin strip for self-assembly.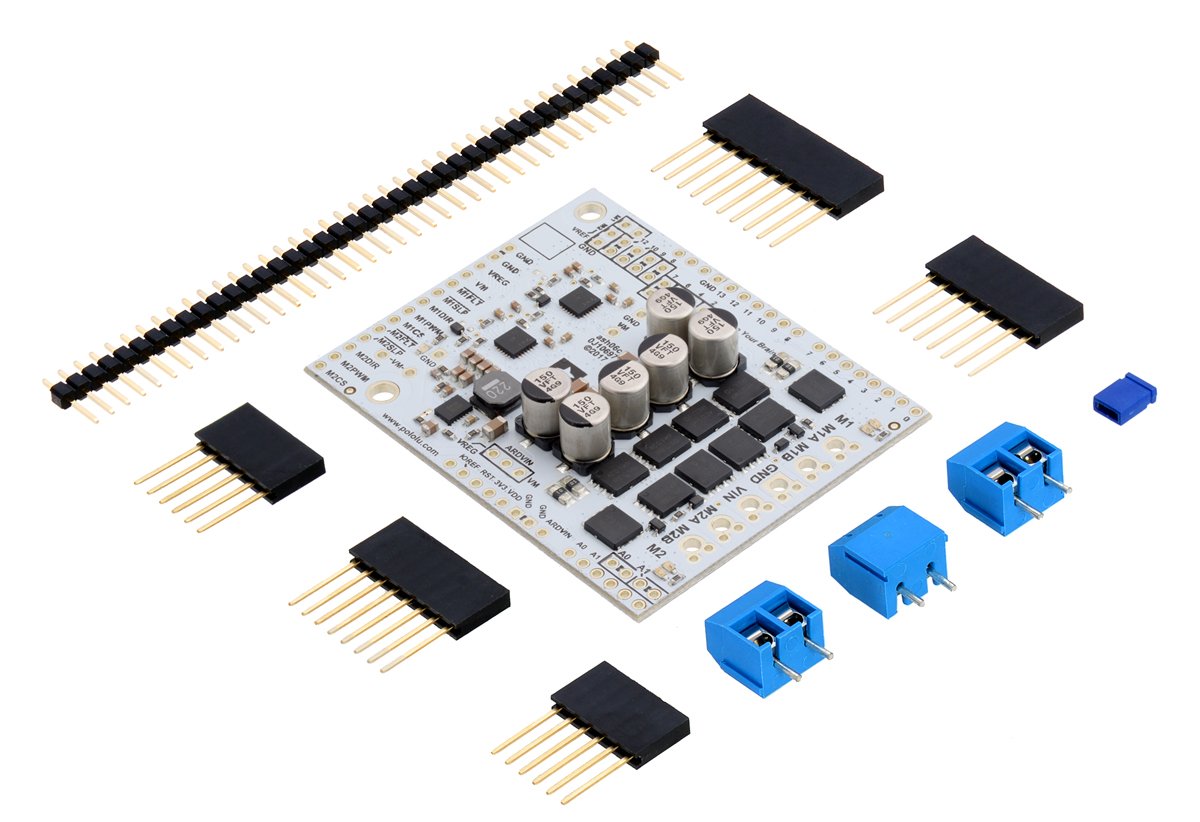 In conjunction with Arduino, using a specially prepared library, you can easily control the speed and direction of rotation of two DC motors. Shape and pins of the board allow on the direct connection with the module.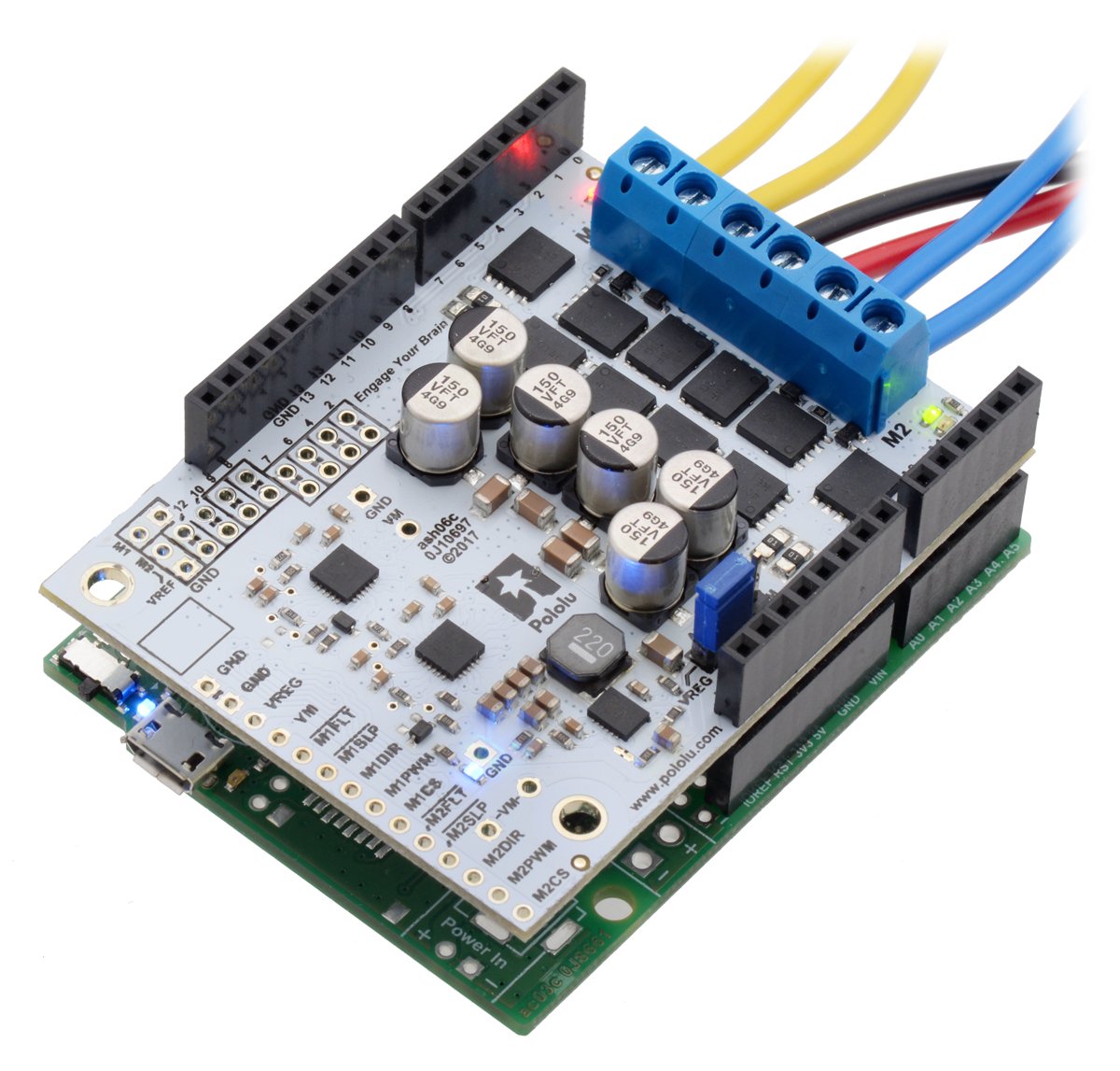 The subject of the sale is a shield, module of Arduino can be purchased separately.
The product is compatible with Arduino
The manufacturer provides a library in GitHub for Arduino.
Connection
The module can be connected via direct attachment of the Arduino board or using breadboard for any pins of the module Arduino. Below are the pictures illustrating the connection method and location of the contacts.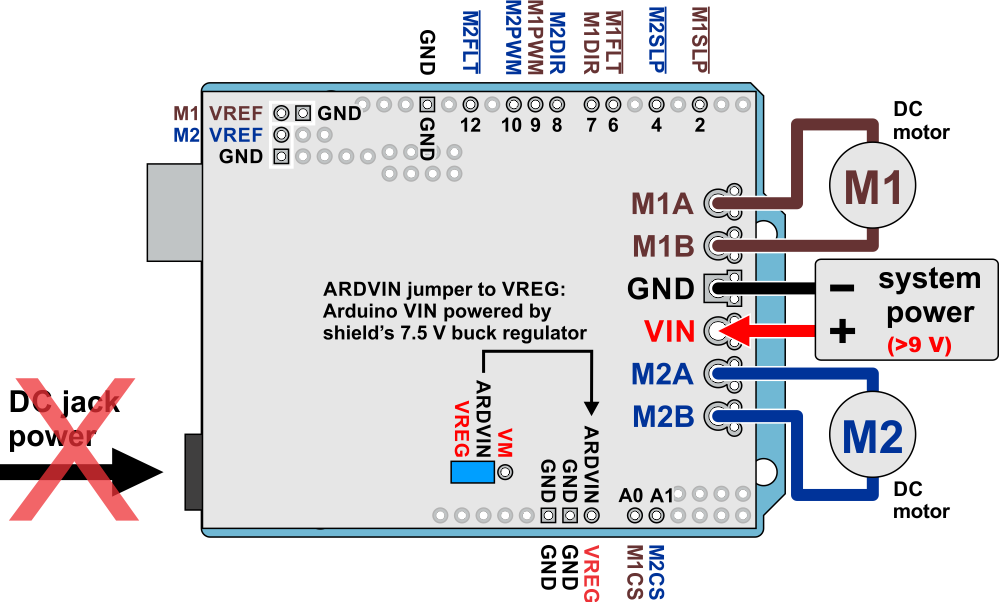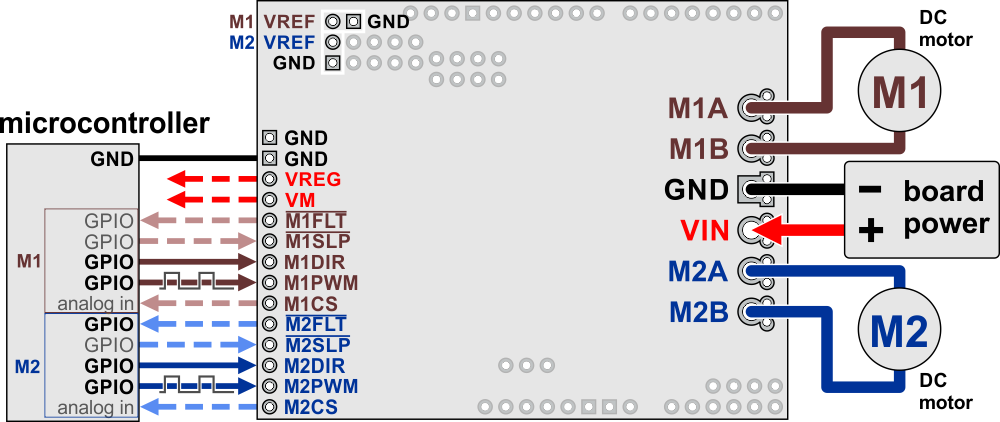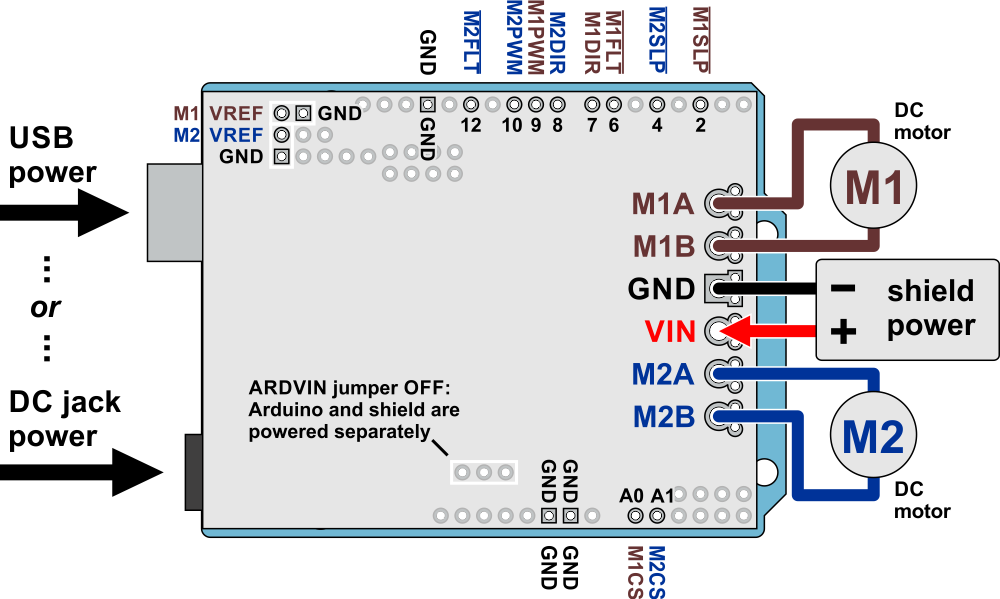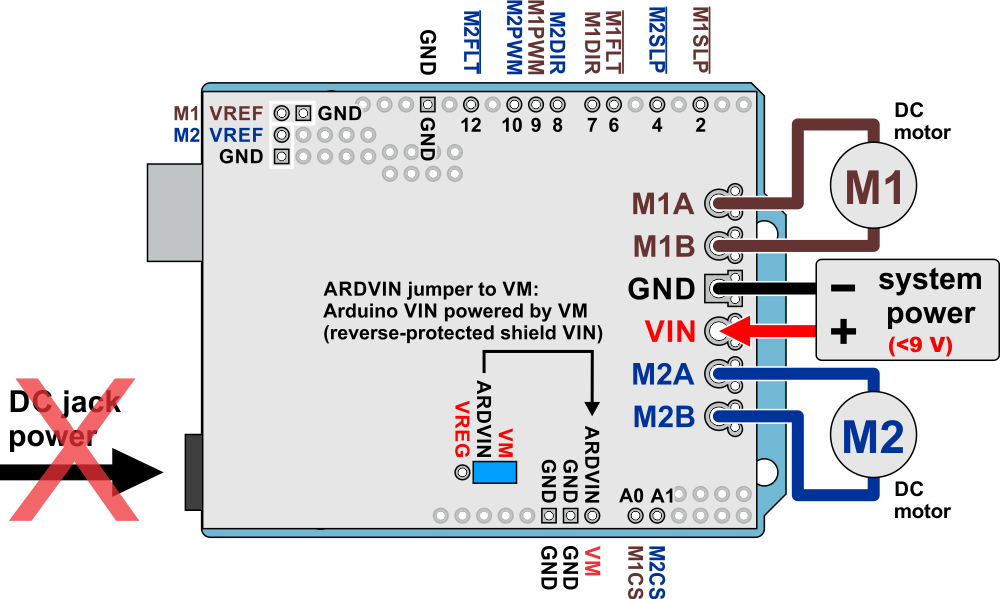 Key features
The LEDs indicate the work of pins when the engine is not connected
Protection from the reverse power connection
The short-circuit protection
Undervoltage shutdown
Working voltage: 6,5 V to 30 V
Input voltage compatible with the logic 1.8 V / 3.3 V / 5 V
Output current:

continuous: 22 A
short-term: 60 A

Number of channels: 2
The maximum PWM resolution: 100 kHz
A kit for self-assembly
Detaileduser manual
Dimensions: 65 x 51 mm
Weight: 19 g
The driver does not have an auto off function when exceeding the permissible temperature.