Product description: Resistance soldering iron 60W
Resistance soldering iron 60 W, powered by a mains voltage of 230 V. It is ideal for soldering or desoldering small electronic components.

Specification of soldering iron
Supply voltage: 230 V (AC)
Capacity: 60 W
Kit includes one tip with a diameter of 1.5 mm
Soldering iron length: 20cm
Power cord length: 110 cm
Soldering irons are sent with handle in yellow or blue.

In our offer we also have suckers, solder braids,soldering tin and othersoldering accessories.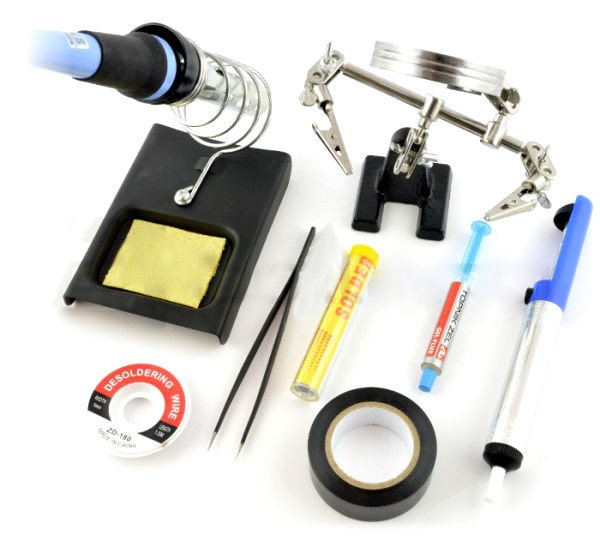 The subject of the sale is a soldering iron, the rest of the accessories can be purchased separately.