Description
Ultrasonic sensor operating in the range from 3 cm to 350 cm. It is powered with voltage of 5 V. The output is a signal, duration of which is proportional to the measured distance. 
Attention!
This product is only available in our market in Poland and cannot be sold to other countries.
Connection
The sensor communicates with the microcontroller in digital form. It has the following pins: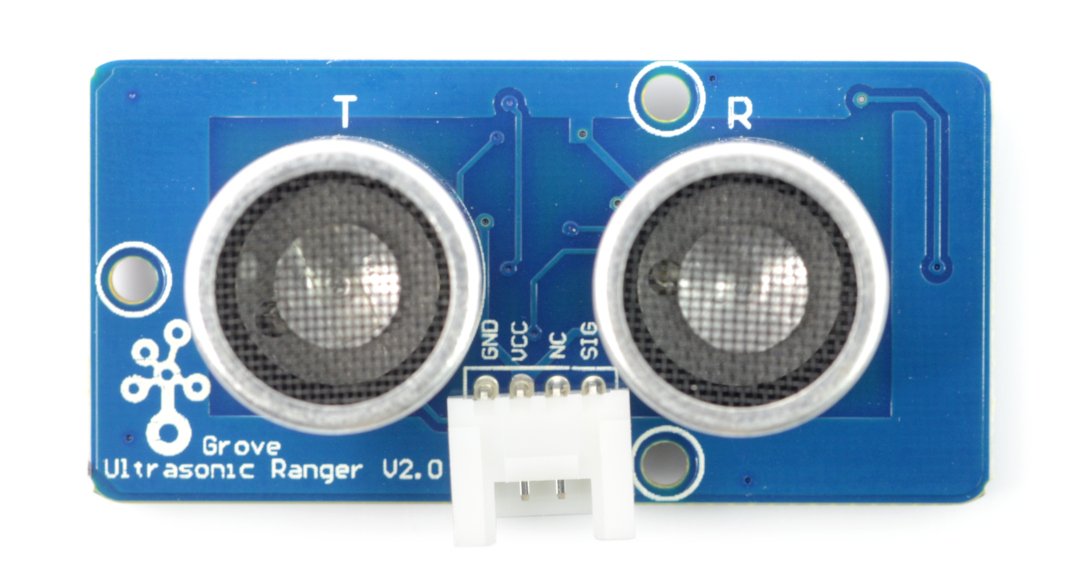 Pin
Description
GND
The ground of the system - the black wire.
VCC
The supply voltage from 3.2 V to 5.2 V - the red wire.
NC
Not connected - the white wire.
SIG
The signal of the receiver - yellow

wire

.
Specification
Supply voltage: from 3.2 V to 5.2 V
Average current consumption: 8 mA
Resolution: 1 cm
Measuring range: from 3 cm to 350 cm
Output: PWM
The echo signal: TTL
Working frequency: 40 kHz
Angle measurement: 15 degrees
Operating temperature: -10 °C to 60 °C
Dimensions: 50 x 25 x 16 mm
Weight: 13 g