Attention!
The product has been discontinued. Check other products in category.
Manufacturer's description: Copper tinning preparation - 45g
Electricity-free bathing agent for printed circuit boards. Produces tight and glossy coatings from 5 to 12 μm thick. It has good permeability. Protects against the harmful effects of humidity and air.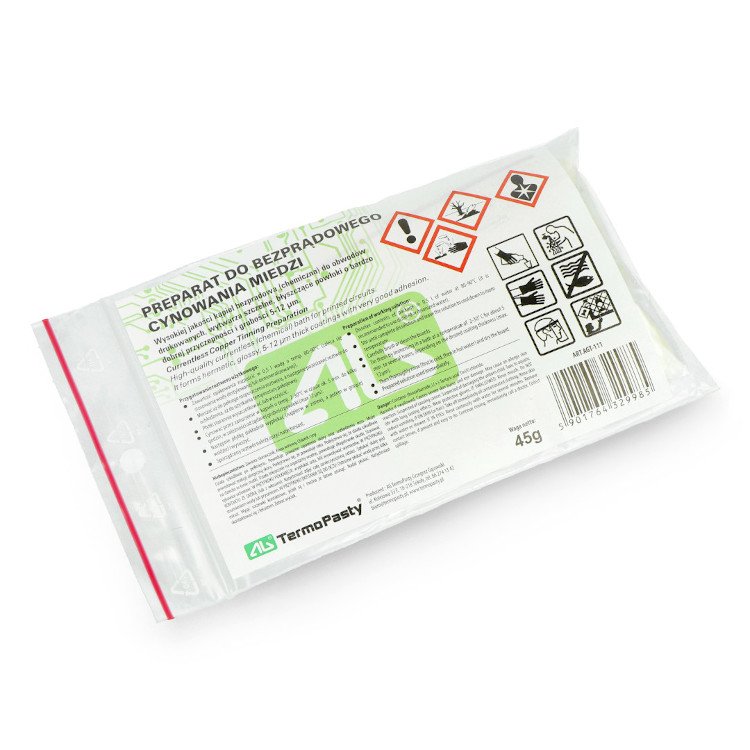 Preparation for current-free tinning of copper.

Application
Dissolve the preparation in 0.5 l of water at about 50°C. Digest at 80 °C (max. 90 °C).
Stir until dissolved, then wait until room temperature is reached.
Tiles should be carefully cleaned and brushed.
Tin by dipping in a 2 to 30 °C solution for 5 minutes to several hours.
After removal, rinse the plates, first in cold water and then in hot water. Then dry it.