Attention!
The product has been discontinued. Check others products incategory.
Description
Case for Raspberry Pi minicomputer in version 3B+, 3B, 2B and 1B+ is based on the model of the 8-bit NES console measuring 120 x 94 x 45 mm. It has Reset and Power button, and LED indicating about power. NESPi+ was equipped with the function of Safe Power and Safe Reset that prevents damage to the card during shutdown / reset of Raspberry with a button. 
Online, you can find the systemRetroPie, which combined with the case will create an effective console for old games.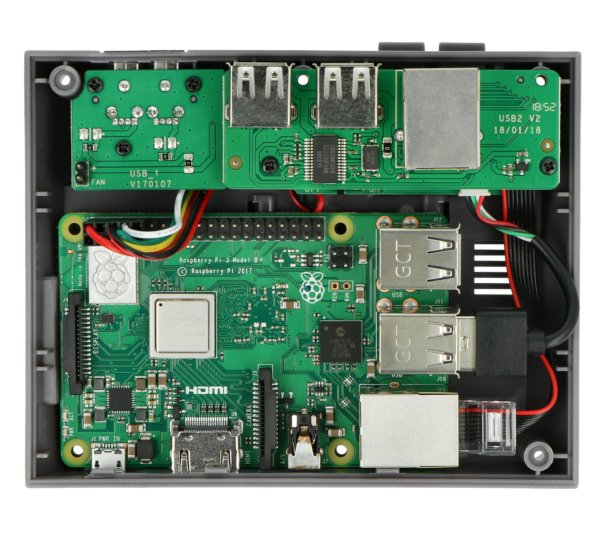 The case unfolded. It has a fully working Reset and Power button.
The subject of the sale is the case. The Raspberry must be purchased separately.
Specification
Simulation of console NES
Container for the microSD cards at the bottom part
Reset button and Power button
The function of Safe Power and Safe Reset
The LED indicating the power
Outputs USB and Ethernet led out
The set has screwdriver and mounting screws
Dimensions:

120 x 94 x 45 mm