Attention!
The sale of the product has been completed. Check others in thiscategory.
Description
Stepper motorcontroller based on L298P system. Powered from 6 - 20 V, with a maximum current consumption of 1 A per coil. Maximum resolution: 1/8th step. The module allows up to 1 A current flow without heat sink. There is a button on the board to test the motor/board connection and DIP switches to change the step resolution.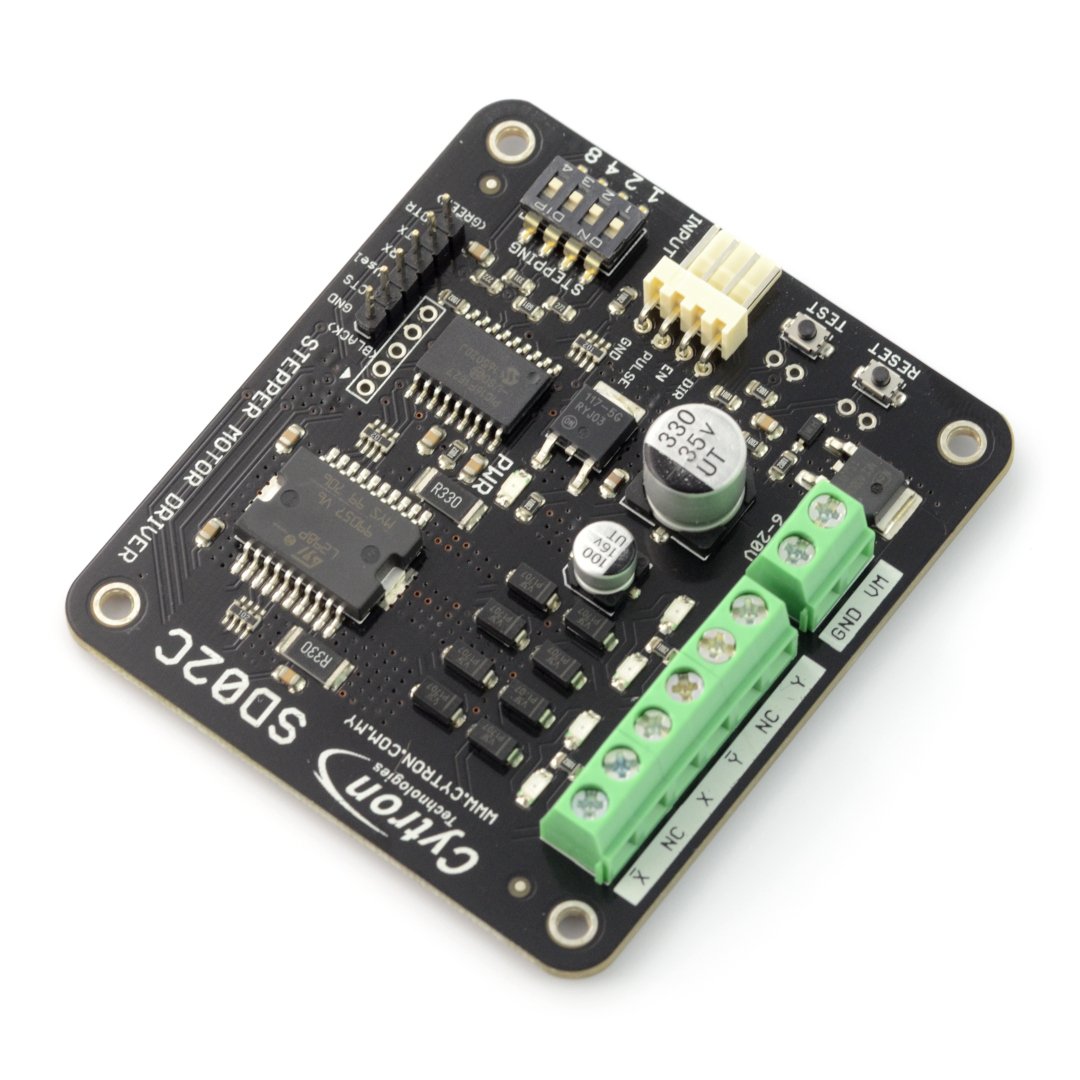 The controller supports both bipolar and unipolar motors. In addition to the digital signal, the controller has a built-in UART interface, so the module can also be controlled by a computer using a UART - USB converter.
Control via UART
Using the UART interface the user can:
Turn on / off, start / brake and change the direction of rotation of the motor
Adjust engine speed
Demand an encoder value
Track the encoder values and brake the motor
Set a new baudrate for the controller
Exits
The module communicates through a digital interface and UART.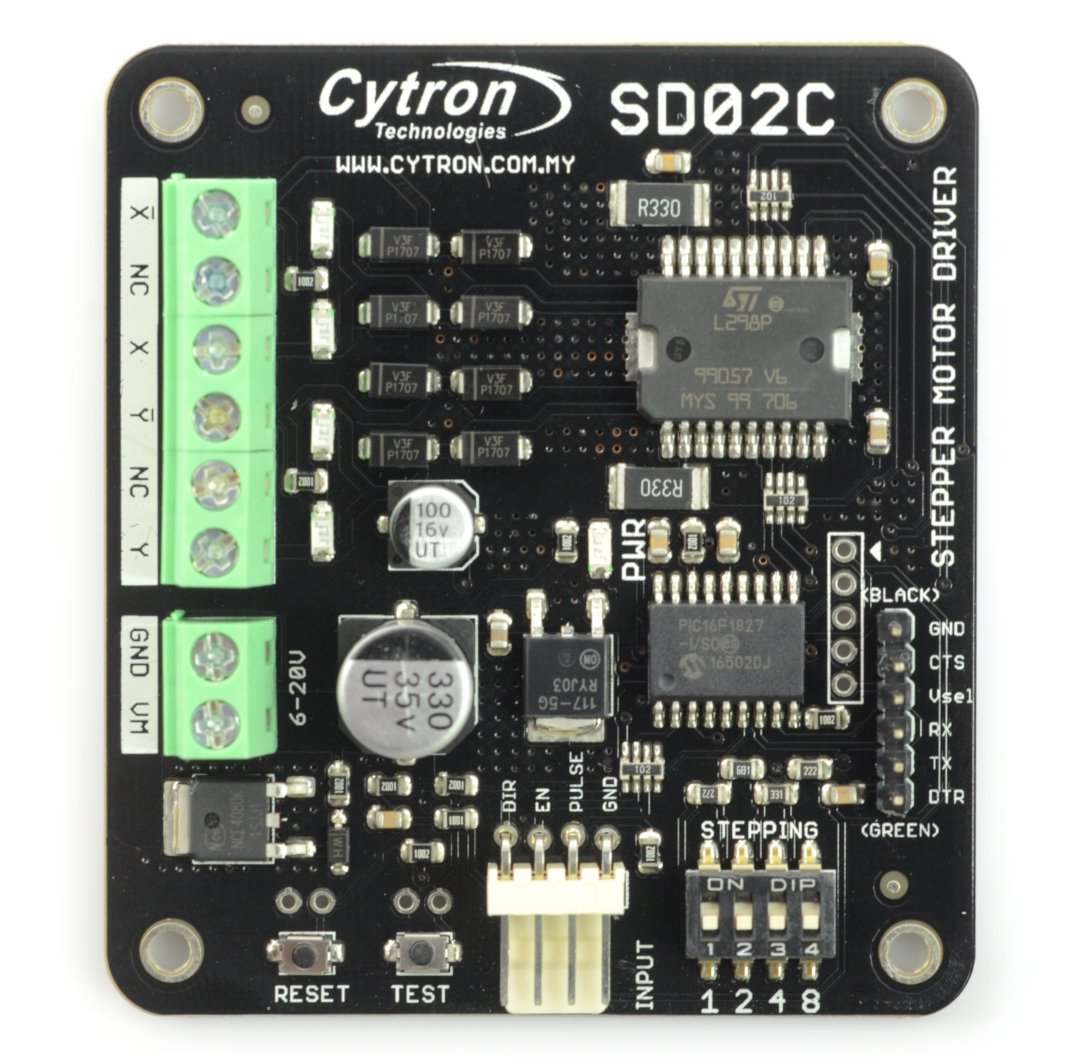 PIN
Description

X

NC

X

Y

NC

Y

Connectors for stepper motor connection. For more information, seethe user manual (Chapter5).
VM
Motor supply voltage.
GND

The weight of the system.

DIR
Motor rotation direction signal input.
EN

Stepper Driver EnablePin.

PULSE

Step pulse signal input.

GND

The weight of the system.

DTR

Pin connected to pin Reset via 0.1 uF capacitor

TX

UART interface transmission pin.

RX

UART interface transmission pin.

VSEL

5 V system connected to the 5 V pin on the board.

CTS

NC - not connected.

GND

The weight of the system.
Specification
Supply voltage: 6 V to 20 V
Current consumption: continuous 1 A (momentary 1.8 A)
The voltage of the logical part: 5 V
The deal: L298P
Number of steps: 1 / 2 / 4 / 8 - controlled by DIP switches
Maximum pulse speed: 1 kHz (depends on motor parameters)
Bidirectional control
Pin Enable / Disable to select low power mode
No heatsink/fan installation required
Communication: digital / UART
Baudrate: default 9600
Dimensions: 74 x 66 mm