Description: Ultrasonic distance sensor A02YYUW 3-450cm - waterproof - DFRobot SEN0311.
Ultrasonic distance sensor measuring the distance by measuring the time between sending and receiving a pulse. TheA02YYUWis an easy to use, high quality distance sensor that features a much smaller dead zone, a wider measuring angle and resistance to water and dust, compared to other similar sensors. It allows to measure distances from 3cm to 450 cm.It communicates through aUARTserial interface. The module is poweredfrom 3.3 V to 5 V. The sensor is enclosed in a waterproof housing with IP67 protection class.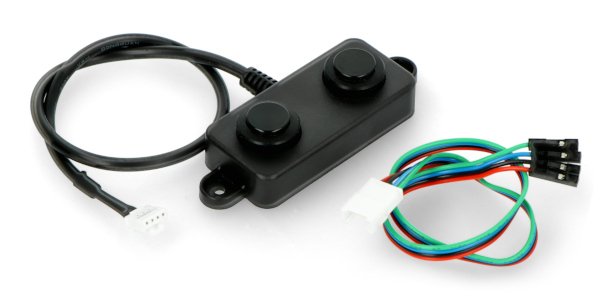 Ultrasonic distance sensor A02YYUW - cable adapter for BLC female connectors included.
The sensor has been enclosed in a waterproof IP67 casing, which effectively protects it against water and dust, so it can be used in difficult conditions.
Connection of sensor A022YYYW
The chip communicates through a UART interface with a bandwidth of 9600 b/s, so it is compatible with most of the startup sets, including Arduino and RaspberryPi.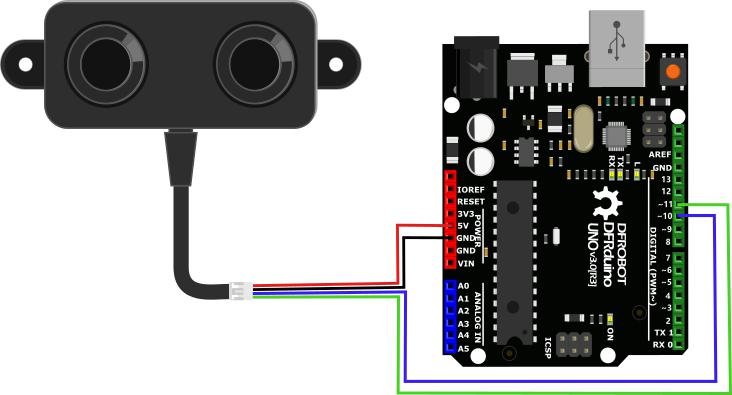 Example of sensor connection withArduino.


Schematic diagram of the beam direction for PVC and cardboard.
Sensor specification A02YYUW
Operating voltages: 3.3 V to 5 V
Average current consumption: 8 mA
Dead zone: 3 cm
Measurement range: from 3 cm to 450 cm
Communication: UART
Response time: 100 ms
Operating temperature: -15°C to 60°C
Storage temperature: from -25°C to 80°C
Measuring angle: 60°
Leakage class: IP67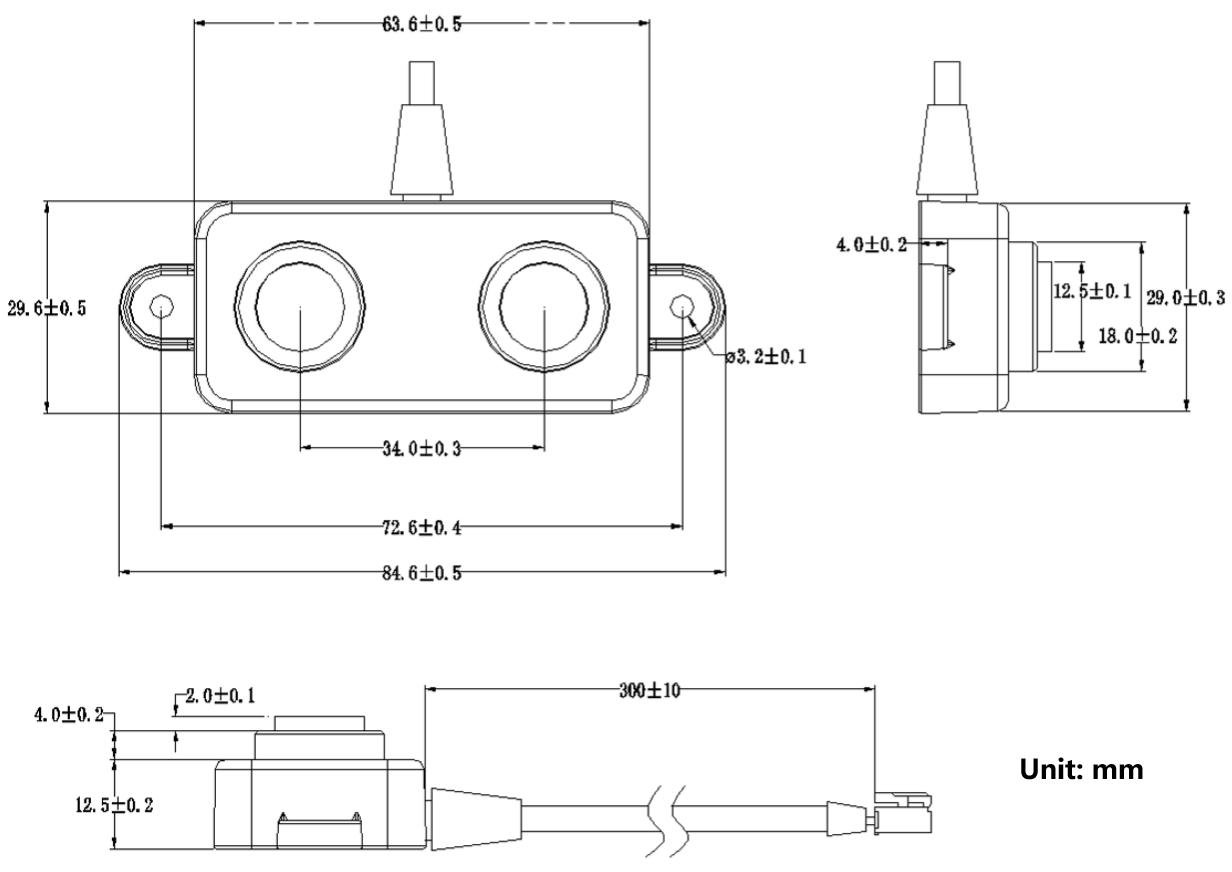 Sensor dimensions.