Product description: Dust / air purity sensor PM1.0 / PM2.5 / PM4 / PM10 - SPS30 - UART/I2C
The dust sensor allows monitoring of air purity and allows measurement of PM1.0, PM2.5, PM4 and PM10 particles.It is equipped with a high quality optical sensor that uses laser scattering and innovative dirt immunity technology. The sensor can detect particles with a diameter of more than0.3μm, such as cigarette smoke. It is powered from 4.5 V to 5.5 V. It communicates via UART or I2C.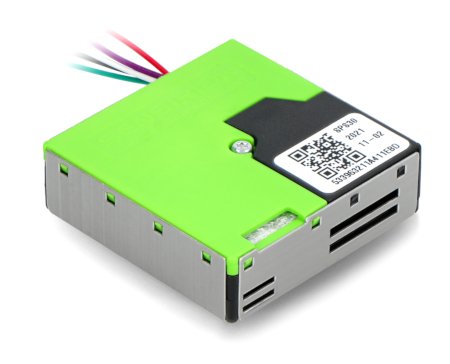 SPS30 dust / air purity sensor.
Connection of sensor SPS30
The sensor has five outputs, their description can be found in the table.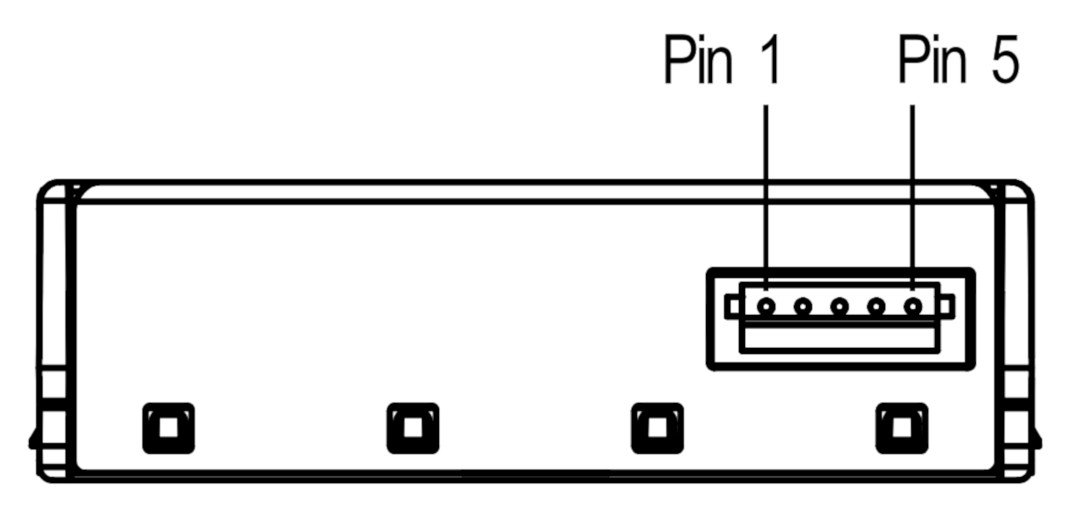 Pin
Description
Pin 1
VCC - 5 V supply.
Pin 2

RX - UART receiver - operates with 3.3 V and 5 V.

SDA - data pin I2C - operates with 3.3 V and 5 V.

Pin 3

TX - UART transmitter -operates with 3.3 V and 5 V.

SCL - clock pin I2C - works withvoltage 3.3 V and 5 V.

Pin 4

SEL - interface selection

Disconnected - UART

Weighted - I2C

Pin 5
GND - system weight
Sensor specification SPS30
Specification
The interface:
UART, I2C
Power supply voltage:
4.5 V to 5 V
Average power consumption:
< 60 mA
Accuracy of mass particle measurements:

±10 μg/m3@ 0 to 100 μg/m3

±10 % @ 100 to 1000 μg/m3

Mass particle measurement range:
from 1 to 1000 μg/m3
Resolution of mass particle measurements:

1 μg/m

3
Size range of detected particles

Mass particles: PM1.0, PM2.5, PM4, PM10

Number particles: PM0.5, PM1.0, PM2.5, PM4, PM10

Lower limit of detection:
0,3 μm
Minimum sampling interval:
1 s (continuous mode)
Life:
over 8 years with continuous operation 24 hours/day
Operating temperature:
from -10°C to 60°C
Storage temperature:
from -40°C to 70°C
The kit includes
SPS30 sensor
5-pin 150 mm cable