Product description: Module with vibration sensor 801S - adjustable
A very sensitive vibration / pulse sensor 801S based on the LM393 system. It has a built-in potentiometer to adjust the sensitivity. It has two outputs:digital (D0)- when it detects the vibration it will go into a high status or low status;analog (A0)- in the real-time, it returns the voltage signal of the sensor 801S. VIt is powered with the voltage of 3.3 V to 5 V.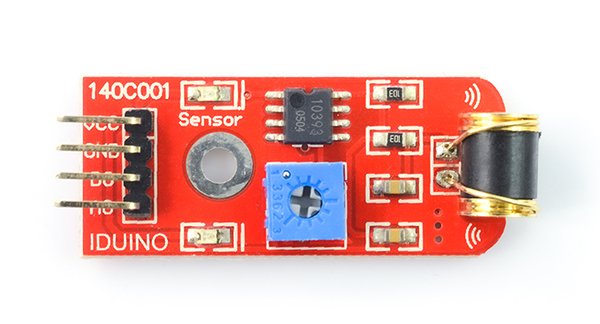 The connection of the vibration sensor 801S
The sensor works withany microcontrollerhaving analog and digital inputs, includingArduino. To read data, simply connect the power supply and output pin to any input of the microcontroller, and read its status.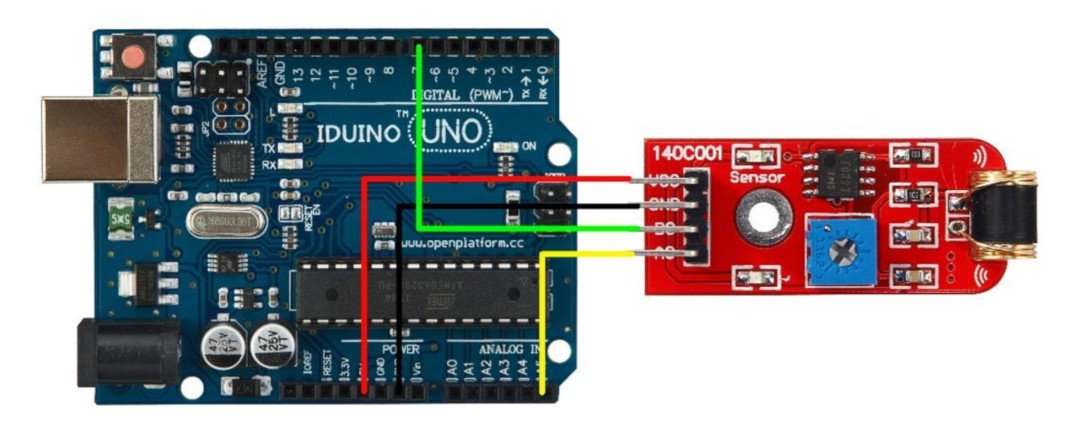 Example of connecting toArduino.
| PIN | Description |
| --- | --- |
| VCC | Supply voltage is 5V. |
| GND | The ground of the system. |
| A0 | Analog signal. |
| D0 | Digital signal. |
Technical characteristics of the vibration sensor 801S
Supply voltage: from 3.3 V to 5 V
Type: analog / digital
System: 801S / LM393
Adjustable sensitivity
Dimensions: 32 x 20 x 11 mm