Product description: E-Paper 4,2'' 400 x 300 px - display powered by NFC
Thee-paper display from Waveshare, allows you to easily display the image or graphic you need, by using a dedicated smartphone app and NFC transmission. An additional advantage of e-Paper displays is low power consumption, which is consumed only during the refresh of the displayed graphics. The product is powered by NFC while uploading the desired graphics.
E-paper 4,2" NFC by Waveshare.
Working with the application
The application prepared by the manufacturer works only with devices equipped with Android system, in addition to carrying out the tasks of communication between the display and the phone with NFC, allows us to choose a more appropriate way of displaying. Application can be downloaded by scanning the QR code below or by clicking here.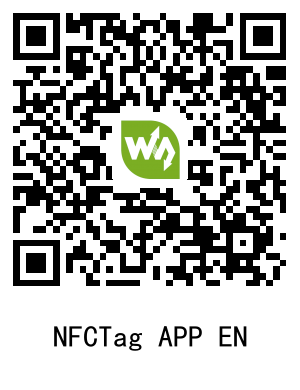 QR code to download the application to operate the product.
Application for the e-Paper NFC display
The product is perfect for places where you need to display a given graphic for a longer period of time, while retaining the ability to quickly edit the displayed image. The device does not need additional power supply, so we do not have to worry about cables and batteries either. An example of using the device can be price tags in shops and supermarkets or order number tags in a warehouse.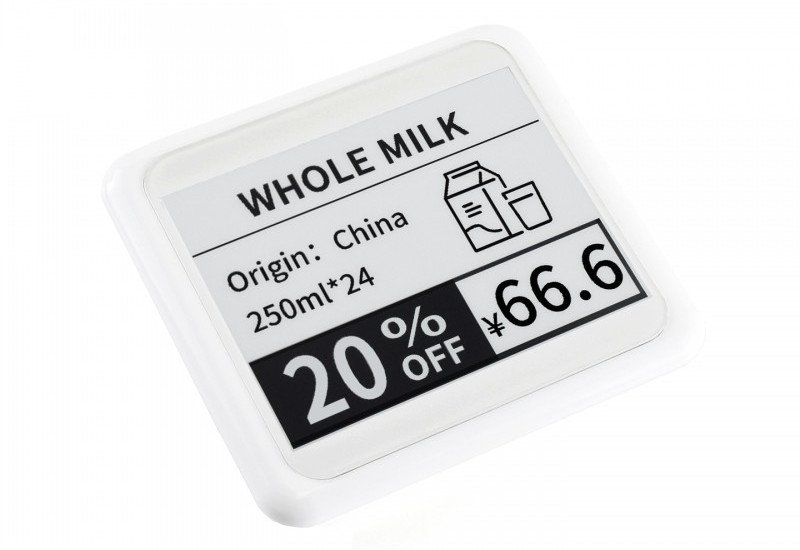 E-paper as a label in a shop.
Technical specification of the display
Power supply: powered by NFC
Resolution: 400 x 300 px
Pixel size: 0.212 x 0.212 mm
Refresh time: 4 seconds
Displayed colors: black and white
Viewing angle: more than 170°
Overall device dimensions: 105.0 mm x 94.1 mm, 9.90 mm
Display dimensions: 84.8 mm x 63.6 mm