‌
Product description: Raspberry Pi bag - universal
A bag on strings with the white Raspberry Pi logo in an invigorating, bright red colour. Ideal for school, for the gym, to carry mobile equipment around or just for shopping. Corners are reinforced with metal eyelets to thread the strings on both sides of the bag. The backpack is a perfect gift for every fan of Raspberry Pi minicomputers.
Product features
Dimensions: 470 x 380 mm
Large capacity
Possibility of folding or retracting
The materialis notwaterproof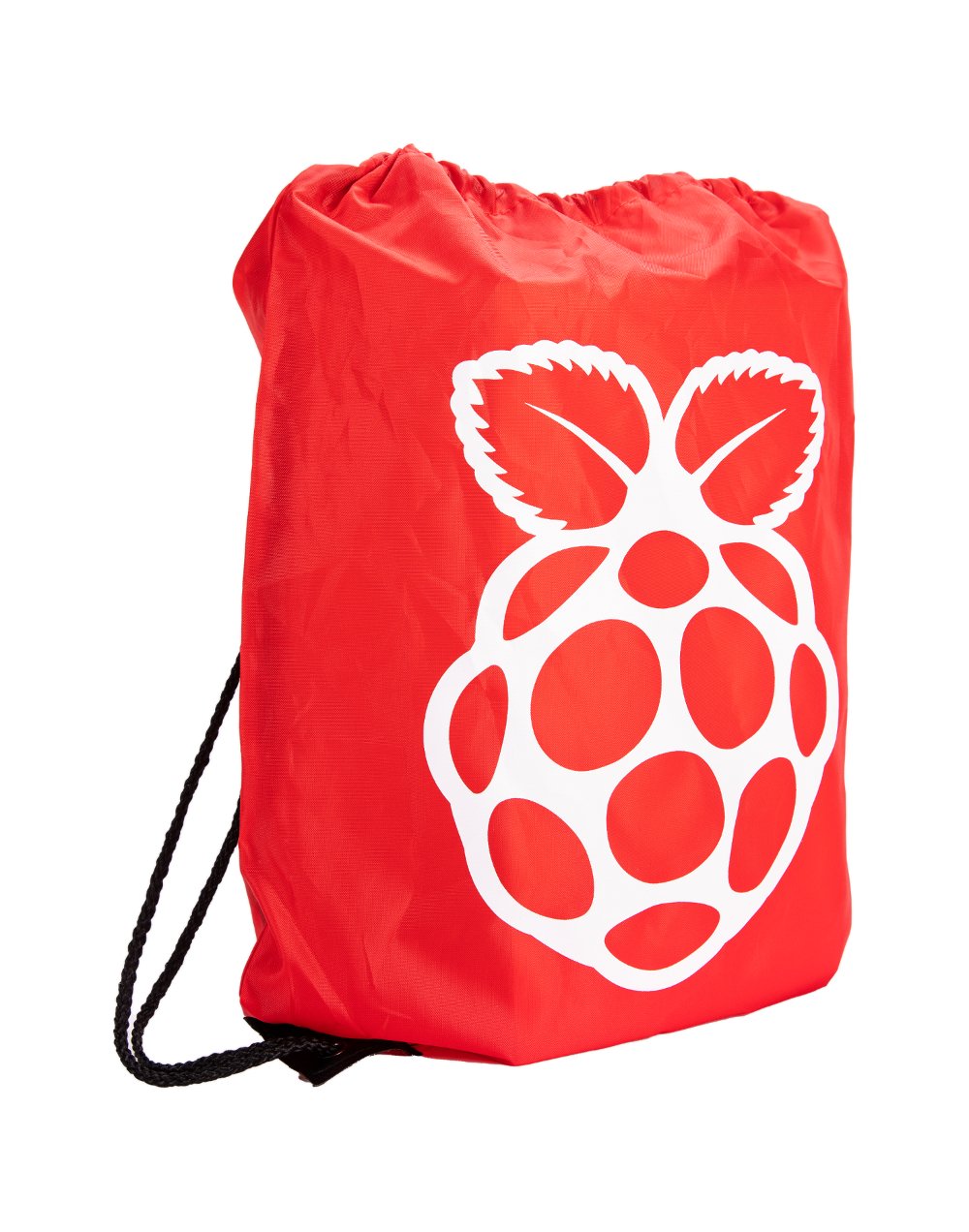 Backpack with Raspberry Pi logo.