Product description: Shelly H&T USB Adapter - white
Adapter for sensorShelly humidity and temperatureThemicroUSBadapter allows the sensor to replace the battery power supply with a5Vpower supply via themicroUSBconnector. USB power supply is recommended when the sensor must operate in extreme temperature or humidity conditions. When using the USB adapter, the sensor takes a measurementevery 10 minutesor so, whereas with battery power, a measurement was taken every few hours or when a button was pressed. A 5Vpower adapterwith microUSB plug is required for proper operation (not included).
To change the power supply to USB, remove the battery in the sensor and replace the bottom part of the H&T sensor with the USB adapter. After the replacement, activate the adapter in the app by checking Enable in the External Power Supply list. Once completed, the sensor will measure every 10 minutes or so.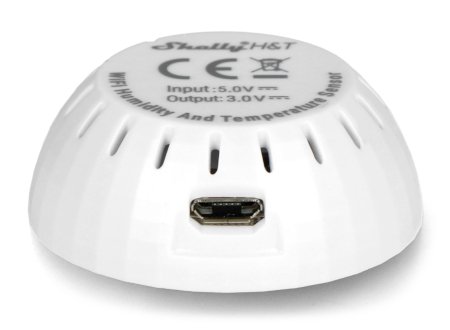 USB adapter for Shelly sensor.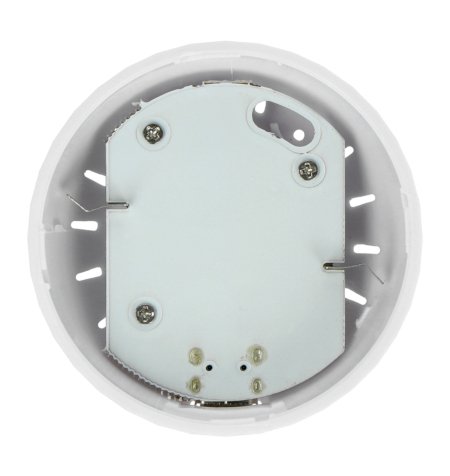 USB adapter for Shelly HT sensor.
Shelly H&T adapter specifications
Input voltage: 5 V
Output voltage: 3 V
Connector: microUSB
Measurement frequency: 10 min
Colour: white