Description
The converter allows for connectionbetween two popular interfaces, serial ports, USB and UART. The module is based on a CP2102. The system is running on Windows 7 and Windows 8/8.1/10, without the need to install drivers.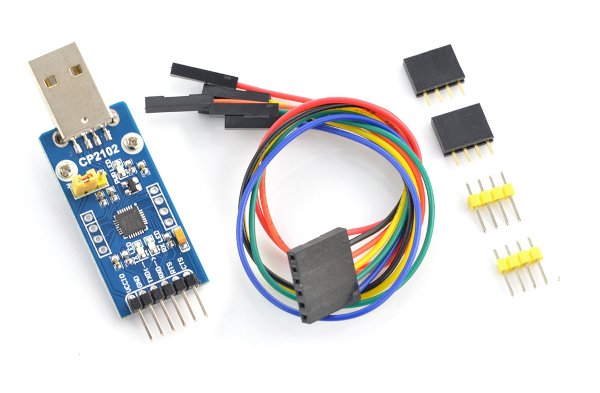 Module is attached to the connector strapand connector cable.

The module can be used to exchange data between the computer and the microcontroller system or for programming boards with remote serial interface, e.g.ArduinoorSTM32Discovery. The operating system is visible as a virtual COM port. It has 3 LEDs indicating the power state, sending and receiving data.

The device works with voltages of 3.3 V and 5 V. The voltage selection is done using jumpers. Circuit board has connectors raster 2.54 mm suitable forbreadboardsor for connection using wires.
Connection
Description of the inputs is given in the table.
Pin
Description
VCCIO
Power 3.3 V or 5 V selectable with jumper
GND
The ground of the system
TXD
Pin of UART transmitter
RXD
Pin of 

UART

receiver
CTS
Signal Clear to Send of UART interface
RTS
Signal Request to Send of UART interface