Attention!
The product has been discontinued. Check other products incategory.
Description
A small modulecooperating with Arduinocombiningmany possibilities to facilitate communication in IoT. It has among others 4 range BG96 module: GSM, GPS, GLONASS, LPRW CAT M1, NB IoT, temperature and humidity sensor HDC2010,Hall effectsensorDRV5032 andgassensorCCS811.Additional ATSAMD21G microcontroller provides 13 pins I/O, UART, I2C, SPI interfaces and analog inputs. On the board there are: SIM card connector, LiPol battery charging module and u.FL socket formountingan external antenna.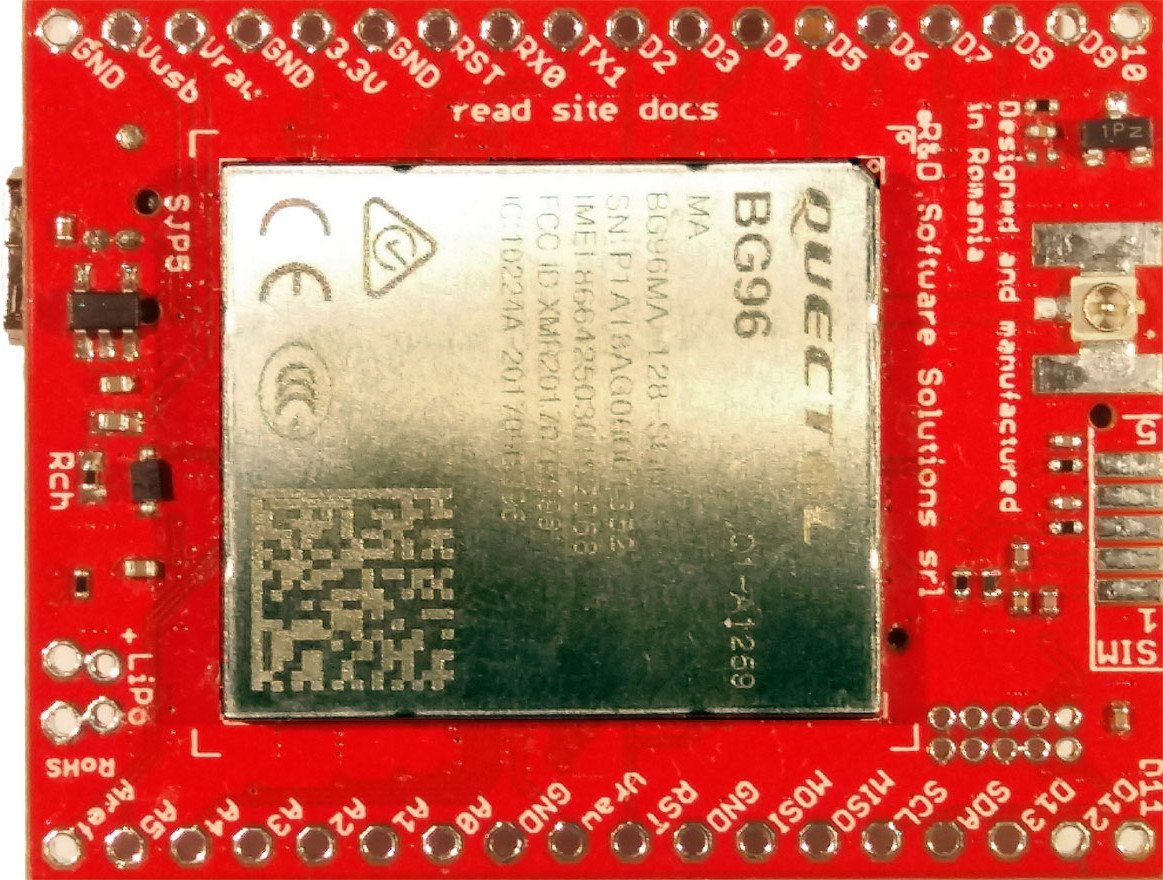 The distribution of elements on the xyz-mIOT board
Specification
Microcontroller: SAM21 Cortex-M0+ 32-bit

Frequency: 48 MHz
RTC: 32,768 kHz
Flash memory: 256 kB
SRAM: 32 kB
13 pins I/O (voltage 3.3 V)
12 with the possibility of an EDD
5 analogue inputs
UART, I2C, SPI interfaces
8 interrupt external
Exit current: 7 mA

Built-in modem: Quectel BG96
Supported standards: GSM, GPRS, GPS, GLONASS, LPRW

CAT M1, NB IoT

Frequencies: 850 / 950 / 1800 / 1900 MHz
SIM connector size nano
U.FL connector
Temperature and humidity sensor: HDC2010
Hall effect sensor: DRV5032
CCS811 gas sensor
Built-in USB-UART converter: 4 pins
Built-in lipol charger module
Modem button: Power
He works with Arduinoand RaspberryPi
Dimensions of the tile: 32 x 30 mm
A detailed description of the module can be found in the presentationand onthemanufacturer'swebsite.
The excerpts
The module has 5 analog pins, SPI, I2C, power supply pins, UART pins and digital pins. Additionally, the board has a miniUSB connector, lipol charger, sensors and additional connectors to connect, among others, a vibration sensor.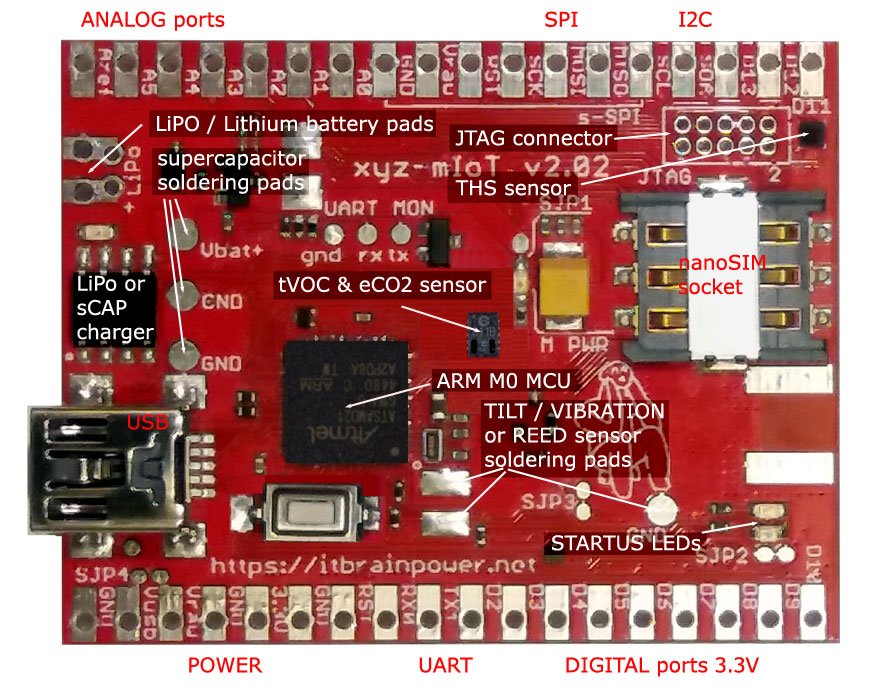 The manufacturer provides several versions of the module which differ from the built-in modem and sensors.
We recommend to get acquainted withour offer.