Attention!
The product has been discontinued. Check others products incategory.
Description
Mechanical keyboard with white backlight with a possibility to choose from 20 modes. It has brown switches of the Kailh brand.
Switches Kailh Brown
The keyboard has high quality switches Kailh Brown, with the durability of up to 50 million clicks and a 55-gram pressure sensitivity. The brown switches are suitable not only for players but for people who write a lot. The switches were perfectly balanced and offer a characteristic click, and tangible moment of activation.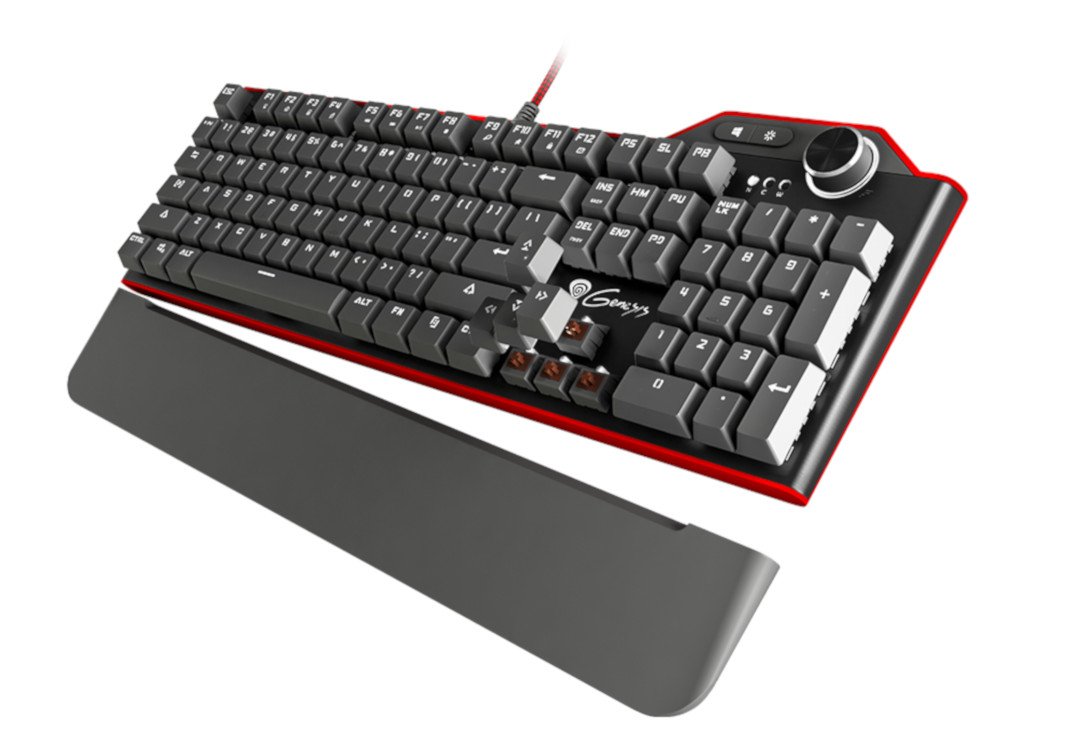 Double Injection
The shields on the keys were made by the technology of Double-Injection. It is when the print is implanted by the method of double-shot injection molding so the print can not be erased from the keys.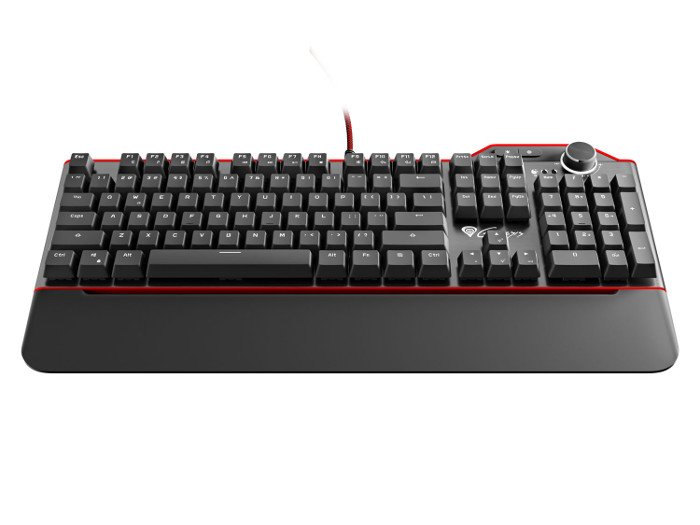 N-Key Rollover
With this feature, the player will not have to worry that at the crucial moment, the device will stop transmitting the signal from the keyboard to the computer.
Backlight
RX85 has 20 modes of backlight, in addition to 10 standard, there are also 8 special modes for the most popular online game genres: FPS, MOBA, CS:GO etc. There is also the possibility of installing the extra modes. It also has a volume knob to control the volume level.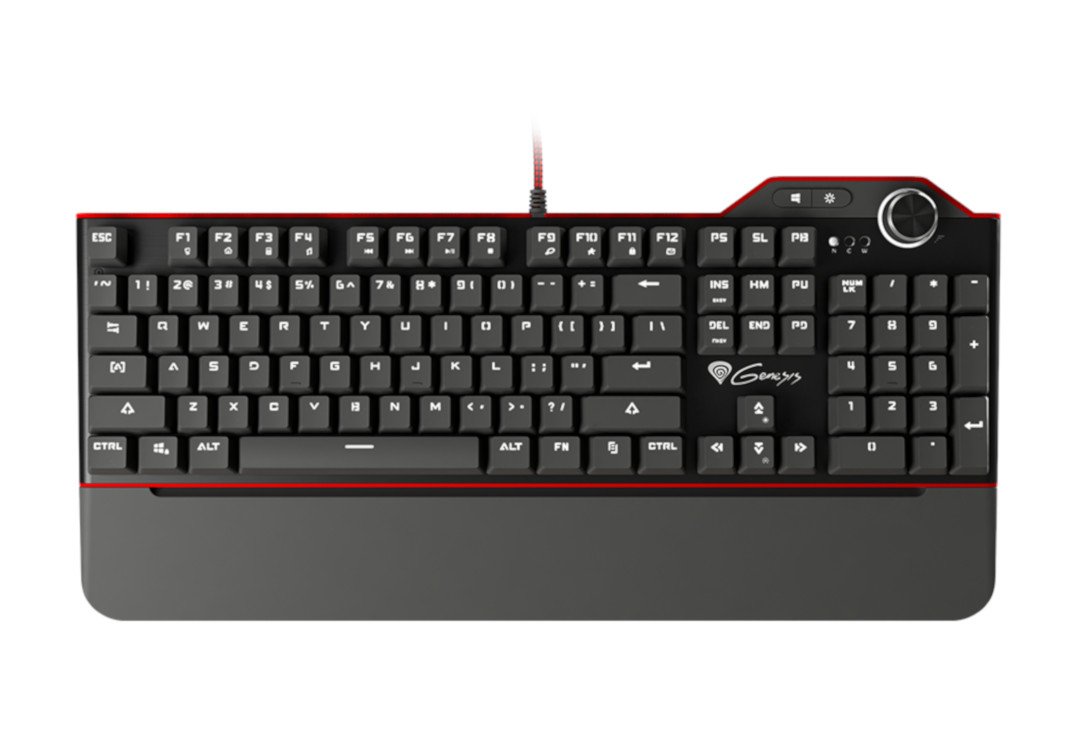 Durable
The keyboard has many facilitations for players, including the organiser of the cable and non-slip feet. The case is made of aluminum which is able to withstand the hardships of any journey. The keyboard also has a palm stand.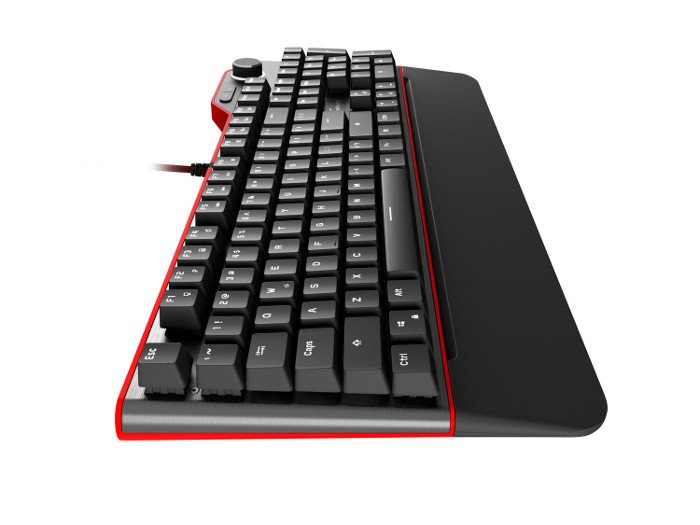 Specification
Number of keys: 104
Key mechanism: mechanical
Switches: Kailh Brown
Profile: high
Activation force: 55 g
Backlight: white
Anti-Ghosthing: N-Key Rollover
Double Injector
20 modes of backlight
Function keys
Multimedia keys
The volume knob
Lock of the Windows key
Cable length: 160 cm
Dimensions: 445 x 210 x 36 mm