Attention!
The product has been discontinued. Check other products in category.
Description
Box retransmitter REP-21 is used to increase the range of the Exta Life system modules. It is used for connection between receivers, transmitters, sensors and the main controller. It comunicates on a radio frequency of 868 MHz. A single module increases the range to about 250 meters. The module is powered by 230V AC.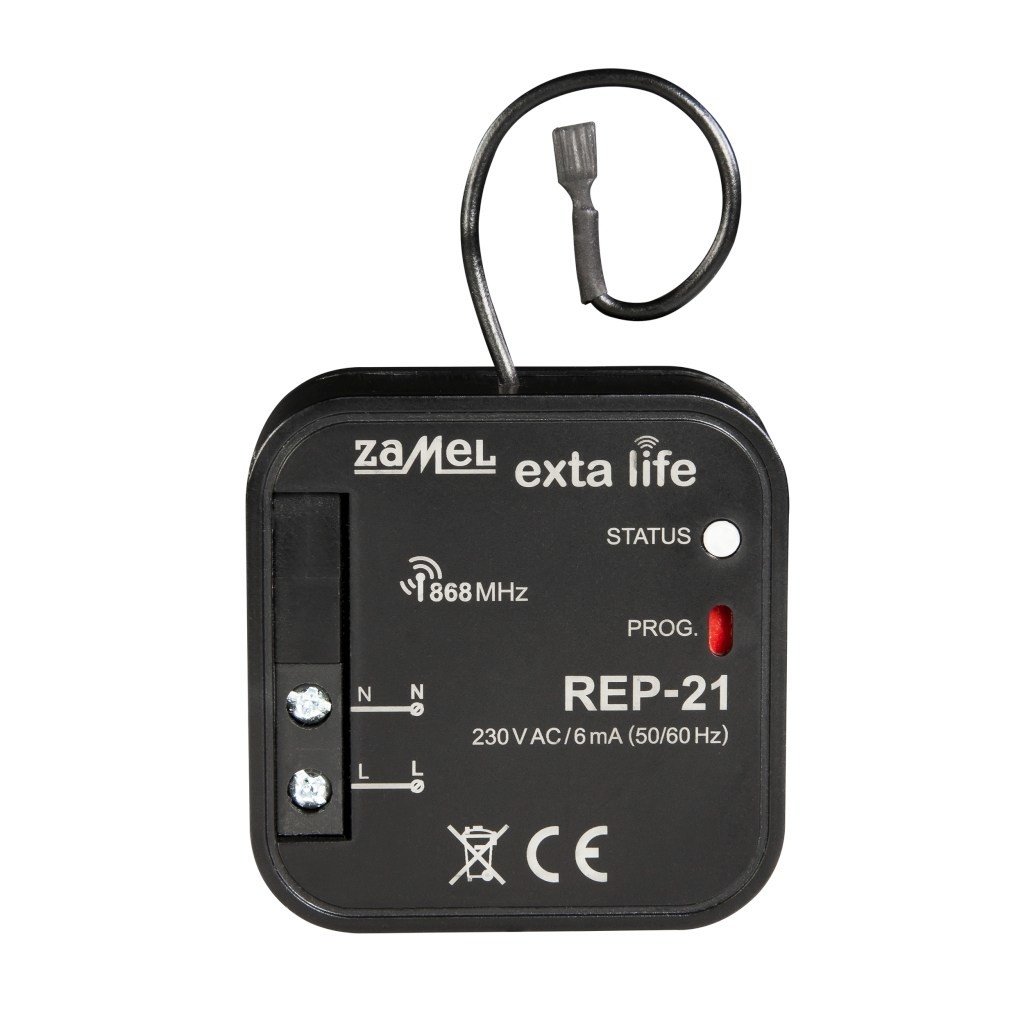 Exta Life
Control system of intelligent building. Has two-way, encrypted transmissions, complex logic functions, remote control devices, automatic sensor recognition, and free automatic updates.
Examples of application
Cooperation with any system elements (controller, sensors, transmitters, receivers)
Increase range up to 250 m
Installation in 60 mm boxes
The possibility of remote software update
Specification
Model: REP-21
Power supply: 230 V AC
Transfer: station, ISM band 868 MHz (868,50 MHz)
Transmission method: bi-directional, 9600 b/s
Coding: 128-bit key
Cooperation: only with other elements of the system Exta Life
Range: up to 250 m
Signalisation: LED RGB
Working temperature: from -10 °C to 55 °C
Degree of protection: IP20
Protection class: II
Dimensions: 47,5 x 47,5 x 20 mm
Weight: 25 g
Compliance standards:

PN-EN 60669
PN-EN 60950
PN-EN 61000