Attention!
The product has been discontinued. Check other products in category.
Description
Retransmitter RTN-01 is used to increase the operating range of the modules of the Exta Free system. It creates connection between the receivers, transmitters, sensors and main controller. It communciates on a radio frequency of 868 MHz. A single module increases the range to about 250 meters. The module is powered by 230V AC connected to the socket.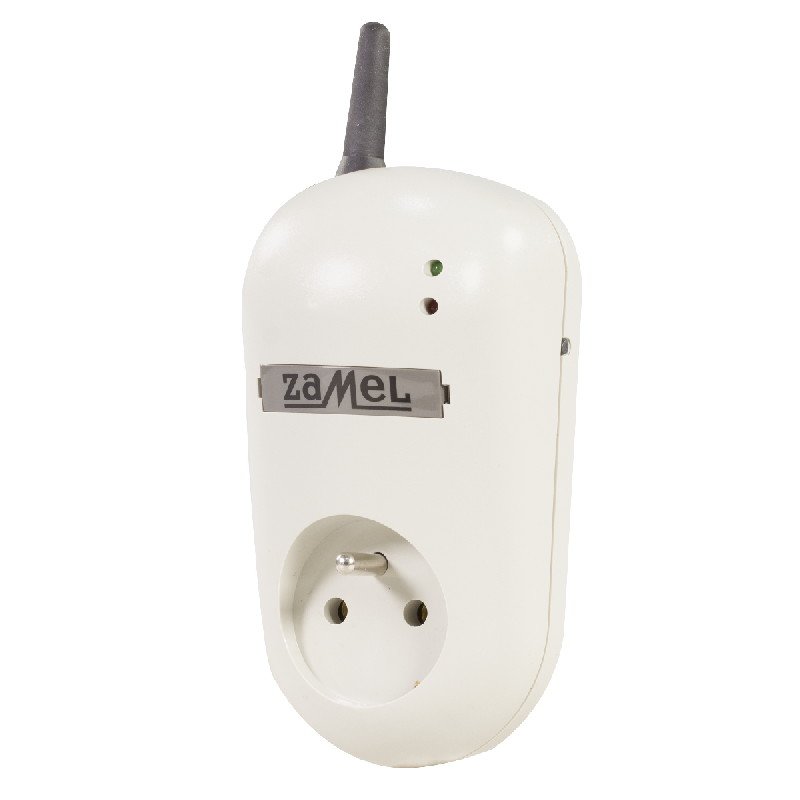 Exta Free
Control system of intelligent building, working with 868 MHz radio frequency. It has a unilateral communication, encrypted transmissions, complex logic functions, and remote control of devices. The mode of operation of each receiver must be added manually. The manufacturer also offers a new series of sensors - Exta Life. A more precise specification of both series of sensors is available on the website of the manufacturer.
Examples of application
Cooperation with any system elements (controller, sensors, transmitters, receivers)
Increase range up to 250 m
Cooperation with up to 3 other retransmitters (the maximum distance up to 1000 m)
Connecting to a wall socket: the outlet passage
The possibility of remote software update
Specification
Model: RTN-01
Power supply: 230 V AC
Socket 16 A
Power consumption: 0.45 W
Transmission: radio 868 MHz (868,32 MHz)
Transmission method: unidirectional
Coding: transmission with addressing
Signaling: 2 x LEDs
Range: up to 250 m
Working temperature: from -10 °C to 55 °C
Connecting: socket
Degree of protection: IP20
Protection class: II
Dimensions : 160 x 66 x 90 mm
Weight: 180 g