Product description: Module with passive buzzer without a generator
A buzzer module with a generator enables the creation of sound signals using a voltage signal of a specific frequency. The outputs are popular goldpin connectors, allowing the circuit to be connected to a contact board or main module (e.g. Raspberry Pi, STM32Discovery or Arduino) using wires.
Specification
Power supply voltage: 5 V
Current consumption: approx. 20 mA
Signal generated after the frequency signal is given
Module dimensions : 22 x 12 x 11 mm
Connectionmethod
The power supply should be connected between the outputs VCC (5 V) and GND (mass). The sound is generated when given to the pin IN a signal at a certain frequency. Volume and tone depend on the frequency of the control signal.
On the board, in addition to the buzzer, there is also a transistor whose task is to strengthen the control signal.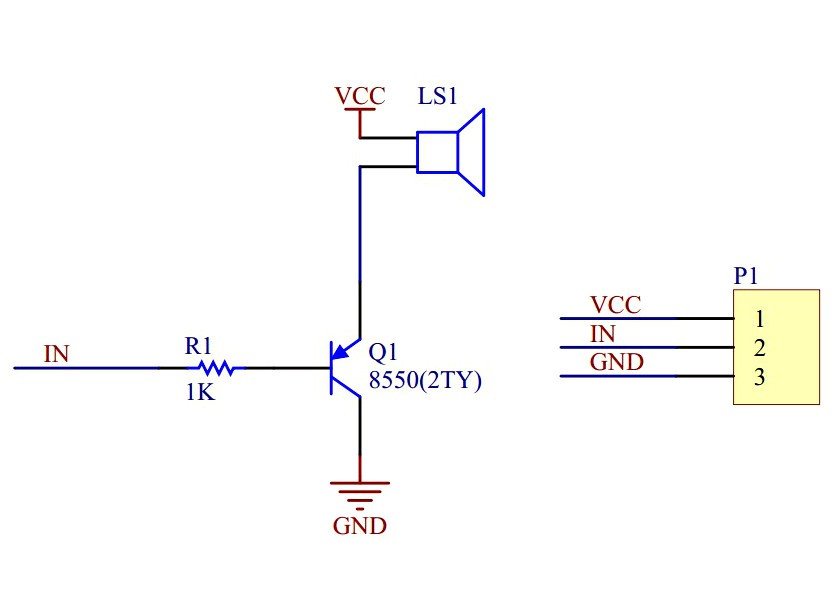 Diagram of the module with buzzer.