Description
Camera module compatible with Raspberry Pi mini-computer versions 3, 2, B+, A+ and older A and B. The device has an infrared sensor with 5 Mpx resolution and supports 1080p, 720p and 640 x 480p HD mode. Raspberry Pi has hardware support for this camera, so the device does not consume the computing power of the processor. Description of the configuration can be found in the documentation of the device.
The NoIR version does not have IR light filtration, in other words its matrix is sensitive to IR radiation. In practice, this means that the camera performs well at night or in dark rooms filled with invisible to the human eye infrared light. For daytime use we recommend the standard Pi version of the camera.
There is also a small purple foil included in the set. To find out what it is used for please read this article:)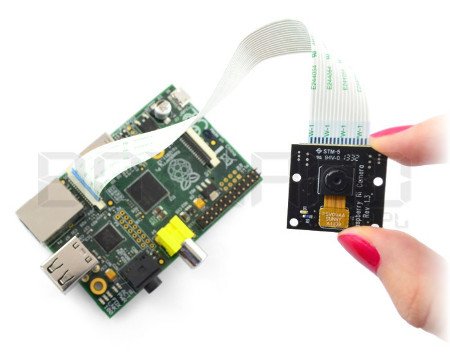 The module is connected to the dedicated connector in Raspberry Pi using tape (included - length 16 cm).
Video
A video showing how to connect the camera to a minicomputer.
Accessories
We also offer housings for Raspberry Pi cameras,mounting bracketsand connection tapes with lengths of 5 cm, 10 cm , 20 cm, 30 cm.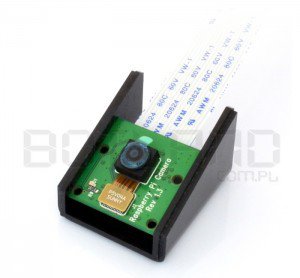 Raspberry Pi camera in a dedicated housing.
Example recording from night NoIR Raspberry Pi camera.