Description: 3D Printer - Creality Ender-3
3D printer from company Creality is designed to print features with dimensions 220 x 220 x 250 mm. Design's size is 440 x 410 x 465 mm. The printer has an interface in English. The set consists of partially assembled elements so the installation takes only several minutes.
The printer has a nozzle with diameter of 0.4 mm, with active cooling in the form of fans. It supports filaments PLA, TPU, etc. with a diameter of 1.75 mm.
Set includes
Printer Ender-3
Sample of filament
SD card
The subject of the sale is the original printer from company Creality 3D.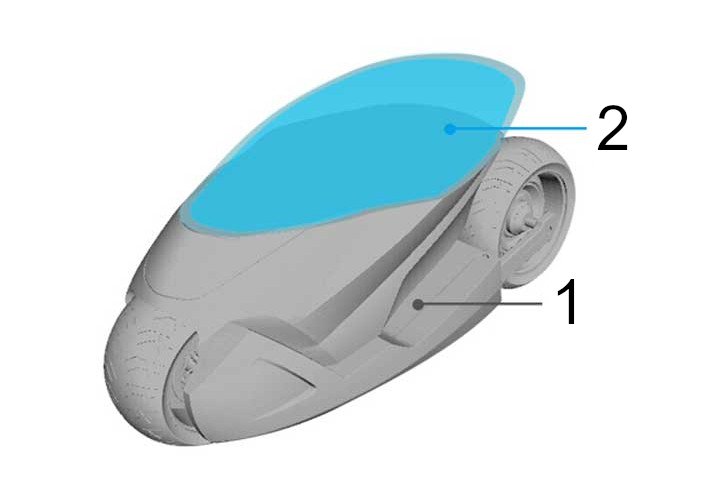 Printer automatically resumes printing after unexpected loss of power.
1. The semi-finished part is printed before power off.
2. The remaining part resume printing after power on.
Main features of the Creality Ender-3 3D Printer
Automatic resuming of printing - The printer automatically resumes printing of the model starting from the last head position after the unexpected loss of power.
Fast heating - Desktop of printer is heated up to 110°C in approx. 5 minutes.
Accessories
In the kit, except of the parts needed to assemble the printer, also contains additional accessories. Tools that help in the process of printing a 3D model.
Technical specification of
Printing method:

FDM

Print size:

220 x 220 x 250 mm

Nozzle temperature:

max. 255 °C

Temperature of desktop:
110 °C
Nozzle diameter:

standard: 0.4 mm,

alternative: 0.2 mm and 0.3 mm

Precision of printing:
± 0.1 mm
Print thickness:
from 0.1 mm to 0.4 mm
Print speed:
up to 180 mm/sec
Supported filament:

PLA, TPU, gradient,

the filaments of carbon fiber, etc.

Filament diameter:

1.75 mm

Display:
LCD
Software:
Cura, Repetier Host, Simplify3D
The operational mode:
Online or from the SD card
File format:

STL, OBJ, G-Code

Power supply:
from 110 V to 240 V (AC - AC)
Working voltage:
24 V (power supply built-in)
Full power:
360 W
The dimensions of the printer:
465 x 440 x 410 mm
Weight:

8.6 kg
‌