Product description: Toolbox Caliber KCR3020
Universaltoolbox withtoolhandlein black and red. Equipped with a practical inner carrier with two compartments. Load capacity6,0 kg, dimensions 300 x167 x 150 mm.It is designed for do-it-yourselfers, professionals, it will be perfect as an organizer in any garage, workshop or workshop.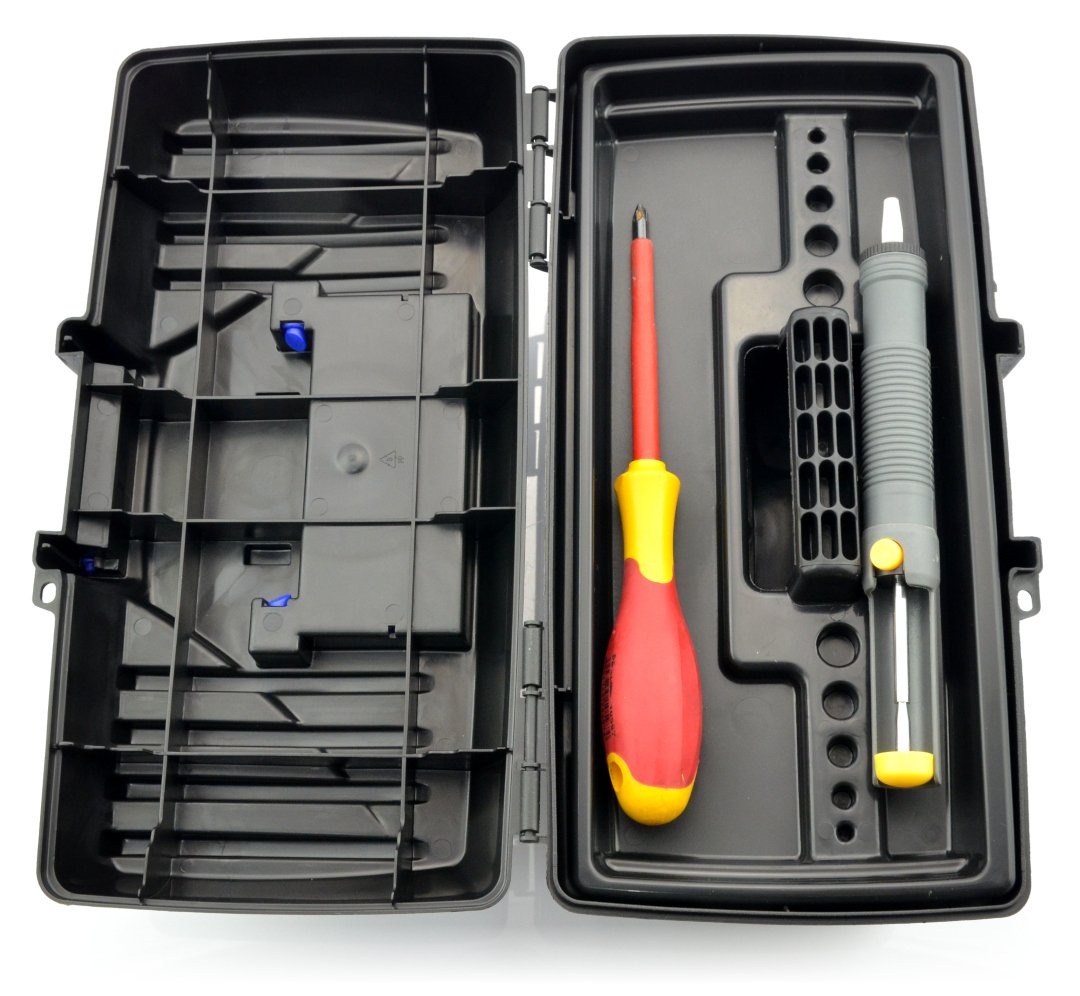 Get rid of clutter in your workshop. With the organizer you can quickly organize your tools.
Specification for the Caliber KCR3020 toolbox
Colour: black and red
Handle and clasps in red
Material: polypropylene
Payload: 6 kg
Dimensions: 300 x 167 x 150 mm