Product description: Breadboard 270 holes
Breadboard is used for creating and testing electronic circuits without the need fo soldering. The version with 270 fields, size 82.5 x 45 mm.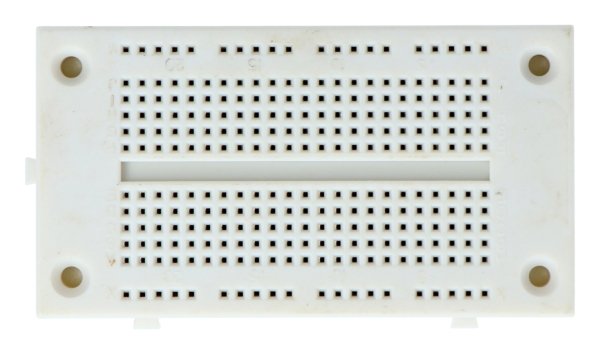 Specification of breaboard
Dimensions: 82,5 x 45 mm
Number of holes: 270
Our range also includes a set of connecting cables for this type of board.