Description: Soldering station blade - truncated type T-2C
During the soldering process the most important thing isto choose the right blade shapefor the element being soldered, thanks to this action we can quickly achieve the desired effect. Blade for soldering stationsdiagonally cut T-2C type, works with stations:936, 937, 803, 968, 995 etc.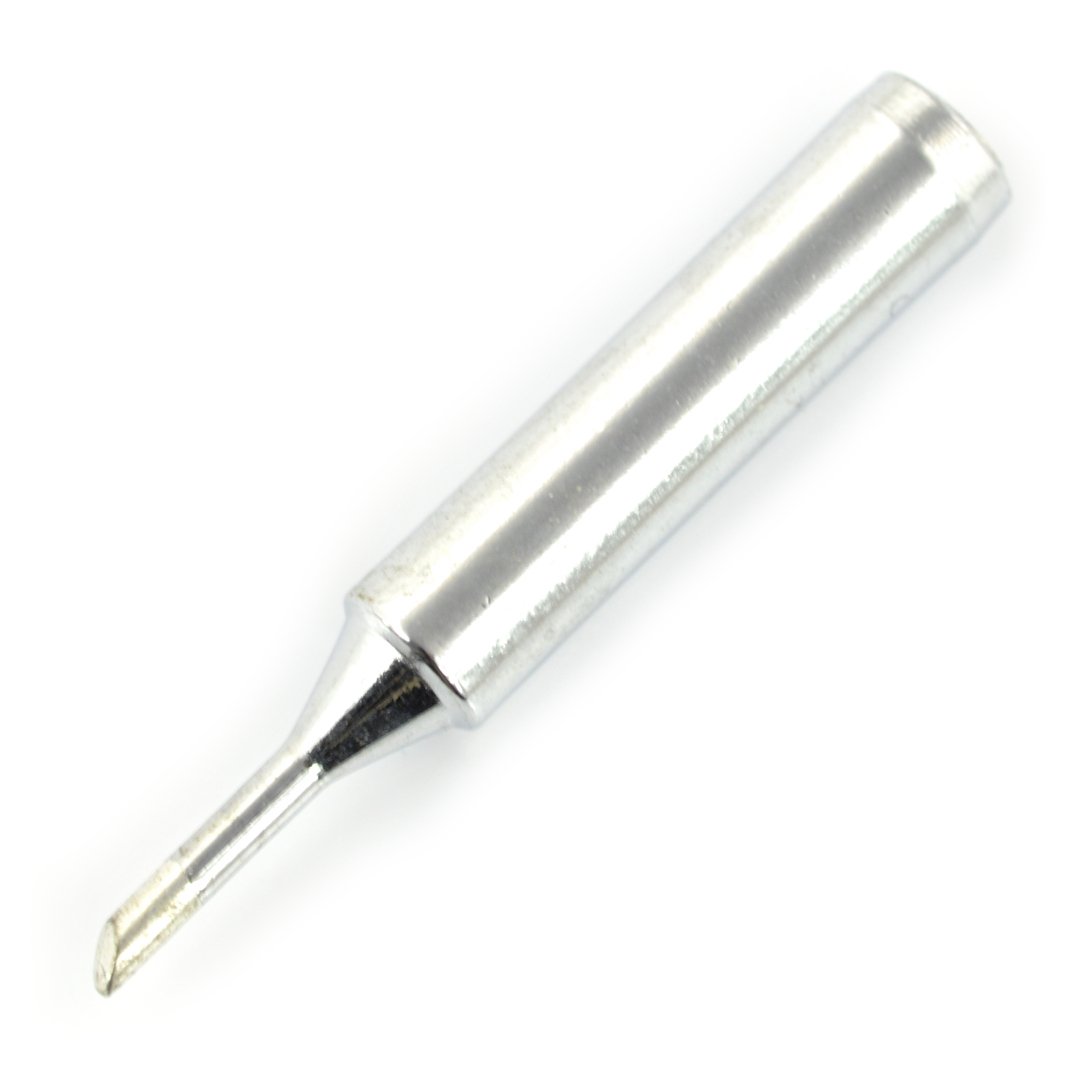 Blade for soldering stations - cut-off type T-2C
The blade has the shape of anoblique beveled cylinder. It is used topull through the soldering and pre-tinning of lead wires.It is ideally suited for soldering of leaded elements and SMD elements such as resistors,capacitorsandtransistors.
Blade suitable for station models:
936
936A Zhaoxin
936D Zhaoxin
868D Zhaoxin
937 PT Aoyue
937+ PT Aoyue
909 PT Aoyue
968 PT Aoyue
853K CT
803 PT Aoyue
738 PT Aoyue
768 PT Aoyue
852D+ WEP Yihua
898D WEP Yihua
852D WEP Yihua
853D+ WEP Yihua
853D WEP Yihua
853DA WEP Yihua
898D+ WEP Yihua
878A WEP Yihua
902A WEP Yihua
878D WEP Yihua
992D+ JEV
995D+ JEV
995D WEP
942 JEP
937D+ JEV
937D WEP
936A+ JEV
899D JEP
898D WEP
898BD WEP
892D+ JEV
872D WEP
862DA+ WEP
862BD+ WEP
858AD WEP
853D5A WEP
852D+SE WEP