Product description: DFRobot - 4 channel motor controller 5.5V / 1.5A for BBC micro:bit
An overlay formicro:bit tocontrolfourDC motors,twostepper motors andeightservos (5.5V/1.5A). Additionally, the module has9 I/O pinsfor micro:bit.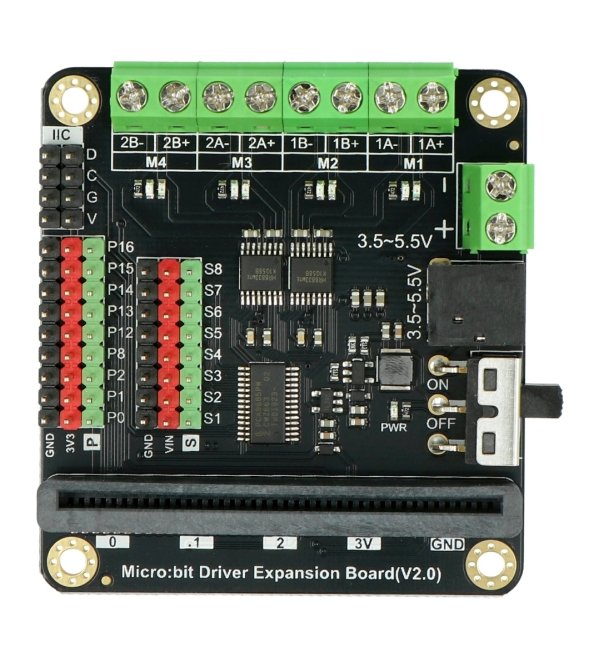 Controller pinouts
The overlay allows connection of 4 DC motors, 2 stepper motors and 8 servos. There is also a power switch on the board.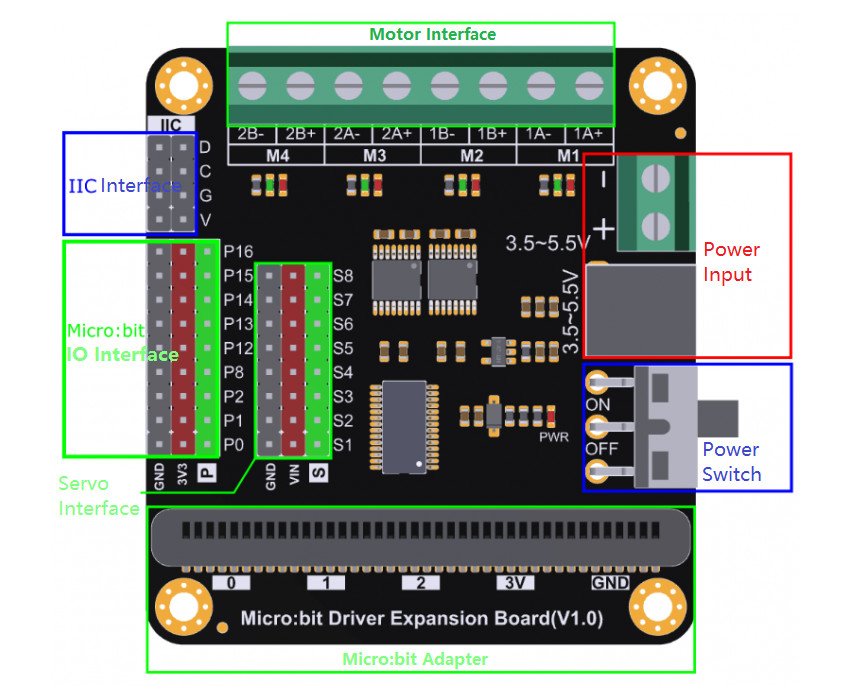 Technical specification of the overlay for micro:bit
Output voltage: from 0 V to 3.3 V
Supply voltage: from 3.5 V to 5.5 V
Maximum current: 1,5 A
Servo interfaces: 8
Motor interfaces: 4x DC / 2x stepper
Micro:bit interfaces: 9
Dimensions: 63 x 58 mm
Set contains