Product description: Graphite varnish for track repair
This product is designed to repair graphite-coated boards. It is also used to repair broken tracks, and to complete the loss of graphite layer in printed circuits. Set includes two vials: graphite varnish and solvent. The varnish should be cured, for this purpose you can use, for example, a 100 W incandescent bulb and heat the object with it for 90 minutes at a distance of 15 cm. Before lighting, protect any parts exposed to high temperatures.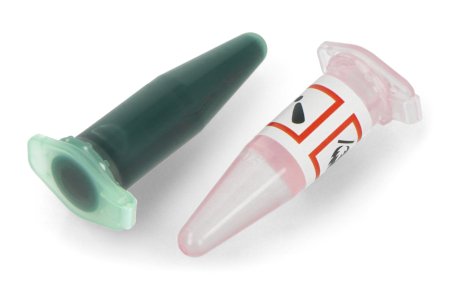 Graphite varnish for path repair.
Varnish specification
Type: graphite
Application: Path repair