Description: SM12F11G7 2-position slide switch - 10 pcs.
Slide switch, straight to print with dimensions 23 x 14 x 7,4 mm. Leads raster 4,20 mm.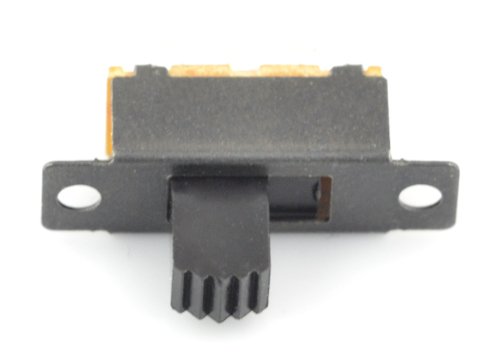 Slide switch specifications
Number of leads: 3
Switching method: ON-ON
Switch on top
Number of stable positions: 2
Lead Raster: 4.20 mm
Main body dimensions: 23 x 14 x 7.4 mm
Switch dimensions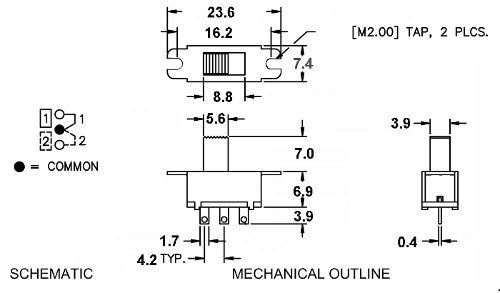 SM12F11G7 2-position slide switch - 10 pcs.
SM12F11G7 2-position slide switch is suitable for various types of printed circuit boards. These types of components can be found in more advanced automation and programmable electronics ICs, as well as on the motherboards of owned desktop computers.
The presented 2-position switch operates in ON-ON positions. This means that it allows specific signals to be transmitted in each configuration. It provides a simple way to set the desired value in order to evoke specific responses.
2-position switch - set of 10 pieces.
The SM12F11G7 slide switch is an ideal choice for those who appreciate good technical parameters. 3 leads, 2 stable positions and the lead grid of 4,20 mm make a very practical configuration.
The presented product is offered in a set consisting of as many as 10 pieces. Choose a set to save money and provide yourself with necessary components for now and later. You are welcome!