‌
Product description: USB 2.0 C cable - 60 W - 0.5 m - Akyga AK-USB-39
High-quality cable terminated on both sides with a USB C connector for charging devices and transferring data between them. Thanks to the double USB C connectors, it is compatible with most modern devices , e.g. smartwatches or tablets. The maximum power of charging devices with a cable is as high as 60 W , which allows it to be connected to a charger with a fast charging function. The cable length is 0.5 m .
Our offer also includes other USB cables - check it out!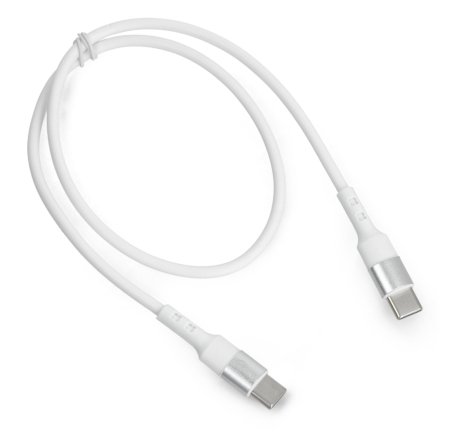 The cable is compatible with chargers with Power Delivery, Quick Charge and other fast charging standards.
Technical specification of the Akyga cable
Producer: Akyga
Model: AK-USB-39
Maximum power: 60W
Data transmission: Yes
Plated plugs: Yes - nickel plated
White color
Weight: 15 g
Cable length: 0.5 m