Attention!
The product has been discontinued. Check other products in category.
Description
The device allows you to add to a smartphone with amicroUSBslot, the function to see the reality in the IR. The camera reads temperatures from -20 °C to 400 °C with sensitivity of up to 0.1 °C and displays a thermal image on the phone screen. FLiR allows you to remotely measure the temperature of objects, it is working with Android systems using the free app Flir One App.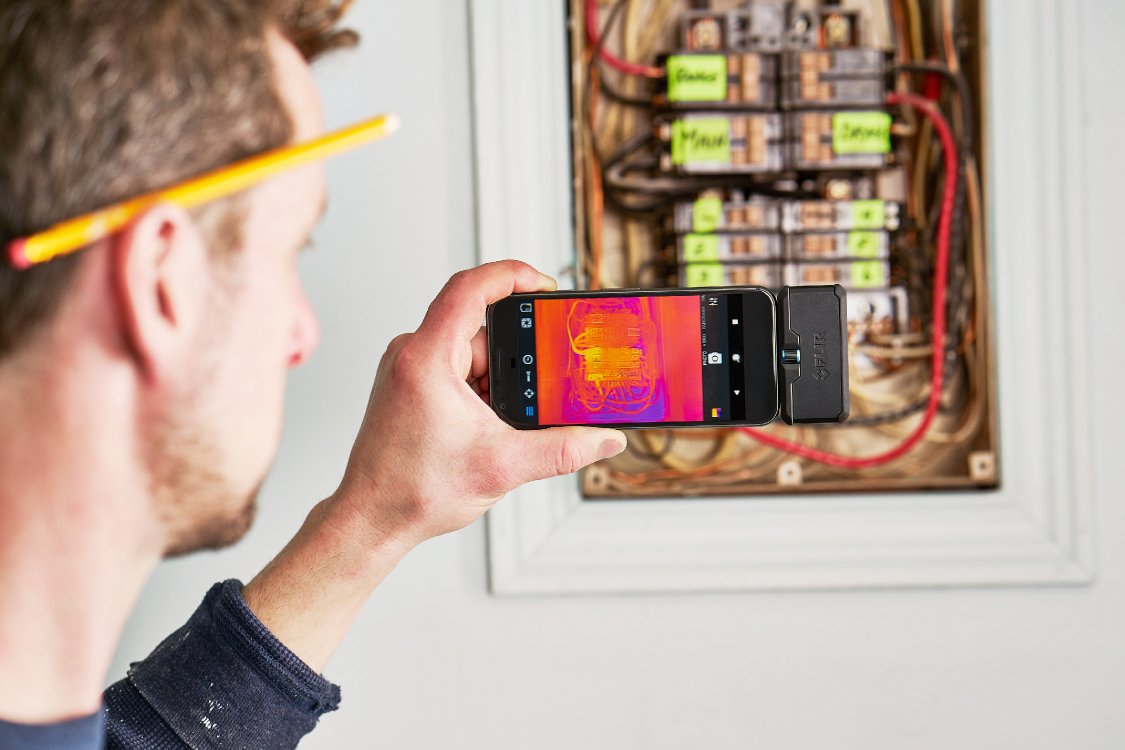 What the camera sees?
Device, after you connect it with the smartphone, shows an image of reality, as can be seen in electromagnetic waves with a frequency slightly lower than the human eye can see. Because of this, instead of colors, on the display, you can see the temperature of the environment. The camera detects temperature in the range of from -20 °C to 400 °C with an accuracy of up to 0.1 °C. Below are the pictures taken using the Flir One.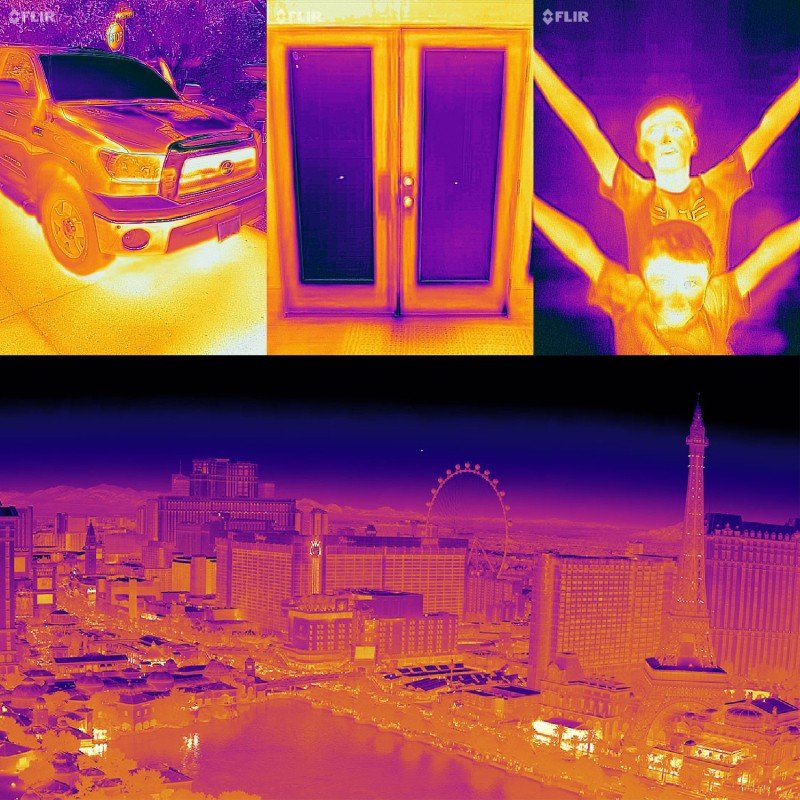 The photos taken with the Flir One Pro.
The functions of The Flir One
VividIR - thanks to the 4 times improvement in the thermal resolution and application of image processing technology VividIR, Flir One allows for a more detailed measurement, it also allows you to access small items at a larger distance, making the work with electrical devices, more secure.
Flir MSX - is equipped with modern thermal camera and high resolution HD camera of visible light. Flir One, thanks to applied technology MSX, combines the images from both cameras to create thermal images with increased details and resolution.
Strength - Flir One Pro was designed to survive in harsh conditions. The device will withstand a drop of 1.8 m height.
Advanced features of measurement - Flir One Pro is designed to measure temperature in the range from -20 °C to 400 °C. Due to max. three temperature counters in the measurement point, and the ability to read from max. six regions, the Flir One Pro provides additional analysis and reporting of images during the trip.
OneFit - the application of the revolutionary connector with height adjustment OneFit that makes the device FLIR One fit your phone or tablet, even if it is in a protective case so you don't have to give up the protection of your phone using the functionality of a thermal-vision camera.
Flir One App - improved application provides the transmission of thermal images to smartwatch, it enables the unlocking of the "pro" function to help you get the best quality image, includes videos with tips and tricks, and compatible with FLIR Tools tool what facilitates reporting directly from your phone.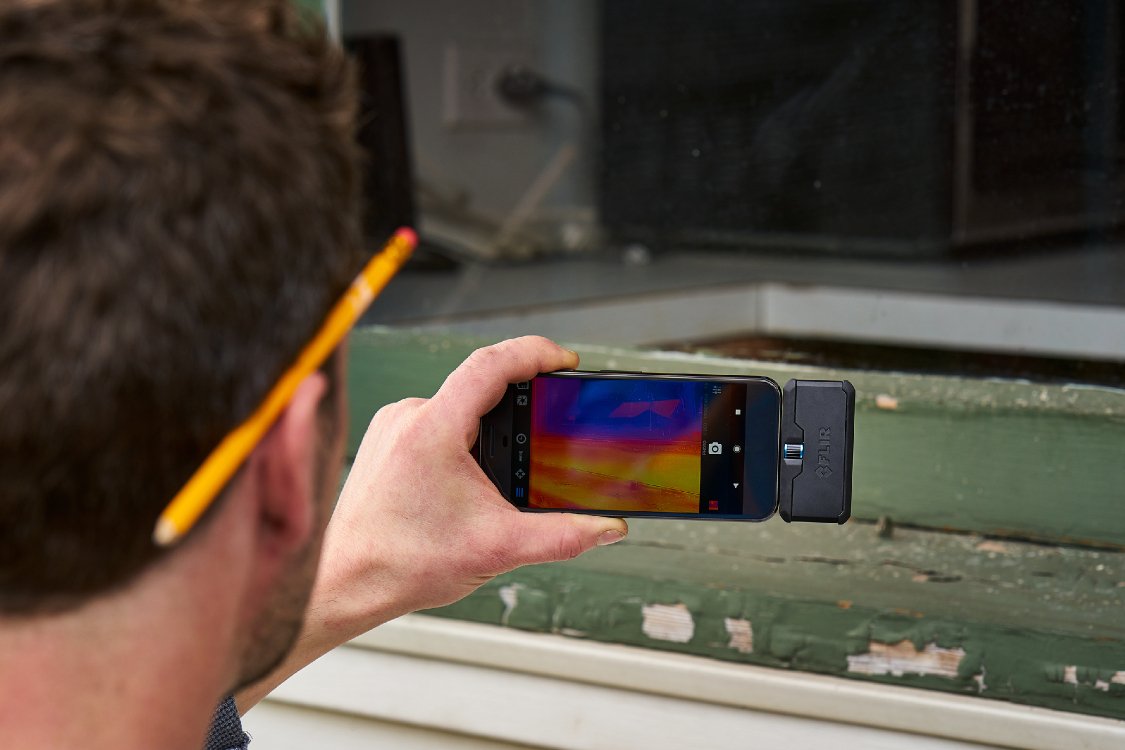 What's in the kit?
Module of the FLiR One Pro camera with a microUSB plug for direct connection to the smartphone.
MicroUSB - USB cable for charging the internal rechargeable battery.
Protective case for convenient carrying of the camera.
User manual.
Specification
Feature
Description

The temperature measurement range

from -20

°C

up to 400 °C
Sensitivity:
0,1

°C

Camera
HD for FLIR MSX
Battery
Working time: approximately 1 hour
Charging
5 V / 1 A - via microUSB slot - cable included
Weight
36.5 g
Dimensions
68 x 34 x 14 mm