Attention!
The sale of the product has been completed. Check others in thiscategory.
Product description: Tool set Stahlbar KL-12039 - 60 elements
Atool setconsisting of 60 elements including screwdrivers, caps and bits. The whole is in a durable case made of ABS material with external dimensions29 x 23 x 6 cm.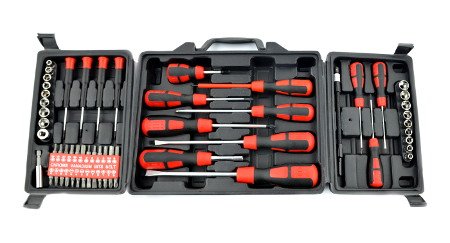 Contents of the set - 60 elements.
The set includes:
18 x cap
4 x precision screwdriver
25 x bit for screwdriver
10 x screwdriver
1 x bit screwdriver
1 x short bit extension
1 x long bit extension