Product description: Iduino - distance, reflective sensor
The reflective module with a transmitter and an infrared receiver, equipped with adigital output. It works with a voltagefrom 3.3 V to 5 V. It enables the detection of obstacles in the range from 2 to approx. 40 cm. Based onNE555chip.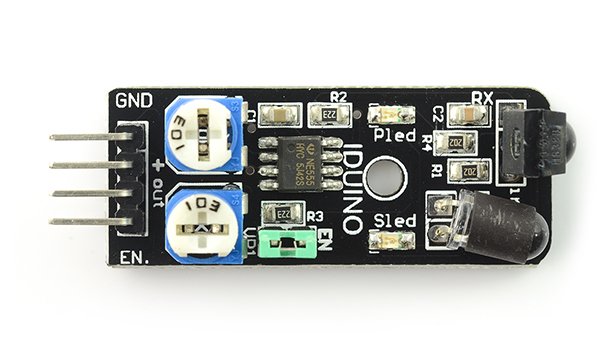 Reflective sensor's maintenance
The sensor has a 4-pin connector with digital output which should be connected to the pin of the microcontroller, e.g. Arduino.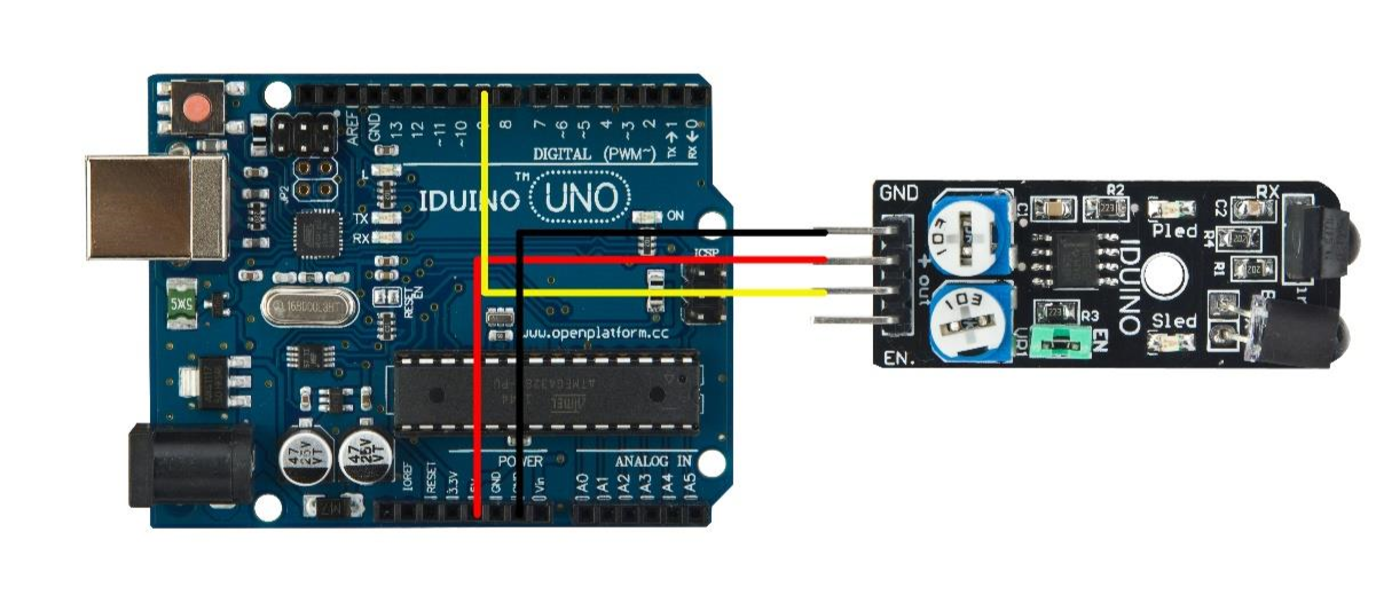 Example of connecting the sensor with Arduino.
| Pin | Description |
| --- | --- |
| + | The supply voltage of 5 V. |
| GND | The ground of the system. |
| OUT | The output digital signal. |
| EN | Pin activating the operation of the low status, it is usually disabled. |
The product is compatible withArduino
Specification of the distance sensor Iduino
Supply voltage: from 3.3 V to 5 V

Current consumption: 20 mA

The digital output signal
Detection range: from 2 cm to 40 cm

Working temperature: from -10°C to 50°C
Adjustable resistance
Viewing angle: 35°

Module dimensions: 45 x 16 x 10 mm

Weight: 9 g