Description
The Z-Wave module with a USB connector that can be connected to any computer with a USB port. Works with all certified Z-Wave devices regardless of the manufacturer.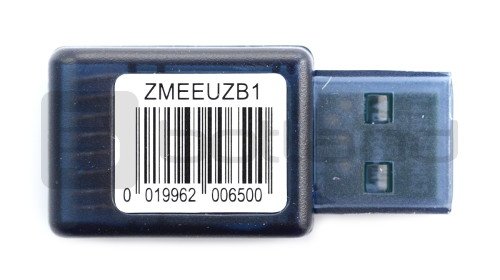 Module dimensions 34 x 16 x 8 mm.
Specification of the serial API interface is available from Sigma Design for anyone who owns a Sigma Designs Z-Wave SDK. USB Stick is not licensed to run thesoftwareZ-WayZ-Wave.Me.You can add this feature using a ZME_ZWAYLIC1 licence.