Product description: PCB alcoholic PCB remover - 1000 ml
The preparation is designed to wash the residues after soldering from the PCB and dissolving the flux residues. It does not damage the structural elements of circuits. Package capacity is 1000 ml.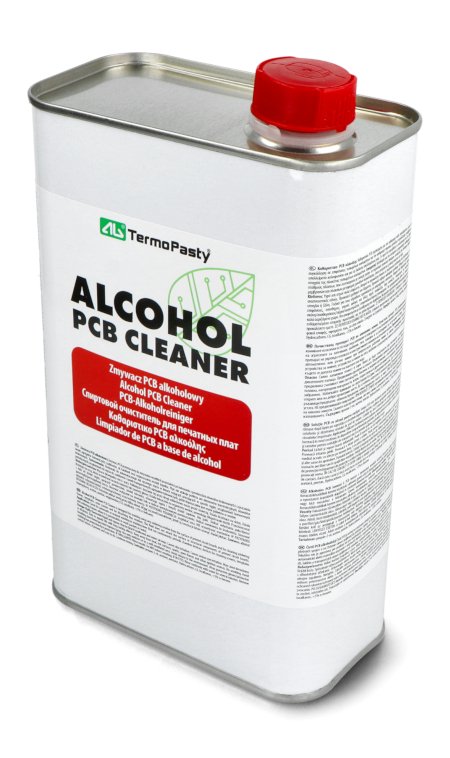 Alcohol PCB remover - 1000 ml.
PCB remover alcohol specification
Capacity: 1000 ml
For cleaning screens, stencils and transport frames of soldering units
Alcohol based product
Density: 0.78 g/cm3
Caution!
Product is flammable.
Irritating to eyes.